By Aaron Lee
Nattress Contrast is a nifty effects pack that's compatible with Final Cut Pro X, Motion, Premiere Pro and After Effects.
It contains four filters: Bleach Bypass, Detail Preserve Contrast, Hyper Contrast, and Luma & Saturation Contrast. Because some lenses naturally produce a lower contrast image due to the way light diffuses through the lens elements, adding post-production contrast effects is a great way to increase visual impact.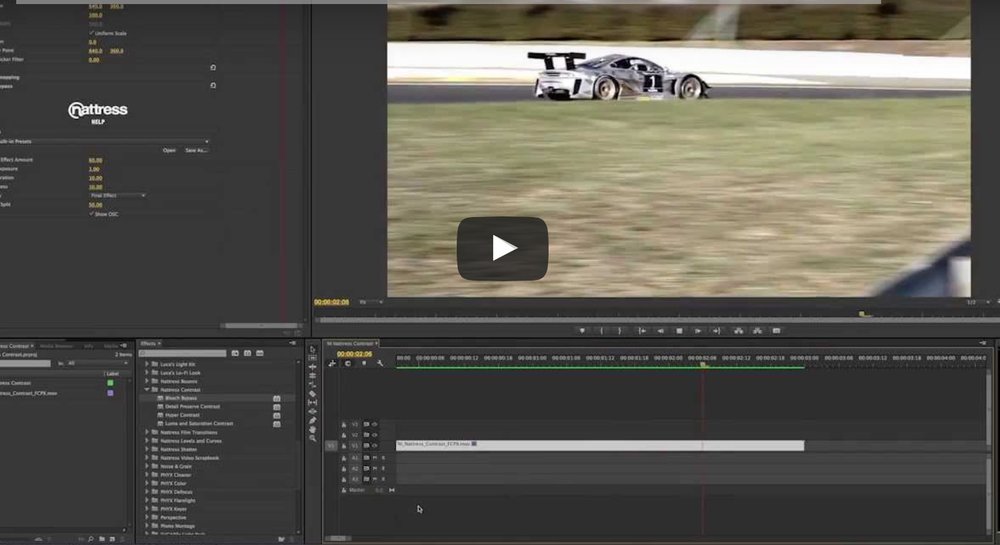 With Nattress Contrast effects, editors can use edge-dependent contrast masking to preserves edges and maintain detail. The filter suite gives users independent control of luma and saturation contrast as well as the ability to digitally recreate high-contrast film processing.
Nattress Contrasts costs $49. The trial version of Nattress Contrast is available by installing FxFactory. You can learn more by clicking here.
Apple World Today Rating (out of 5 stars): ★★★★