Apple is preparing to update several of its Mac lines in late October, led by a redesigned MacBook Pro, according to MacRumors. I think that's about right and here's the prediction of the Sellers Research Firm (that's me): new MacBook Pros and new iMacs will be announced on Tuesday, Oct. 25. (I hope I'm wrong, and that it's sooner, but that's what my crystal ball shows.)
The revved pro laptops will purportedly be thinner, include a touch screen strip for function keys, and will be offered with more powerful and efficient graphics processors for expert users such as video gamers. The most significant addition to the new MacBook Pro is expected to be a secondary display above the keyboard that replaces the standard function key row. Instead of physical keys, a strip-like screen will present functions on an as-needed basis that fit the current task or application.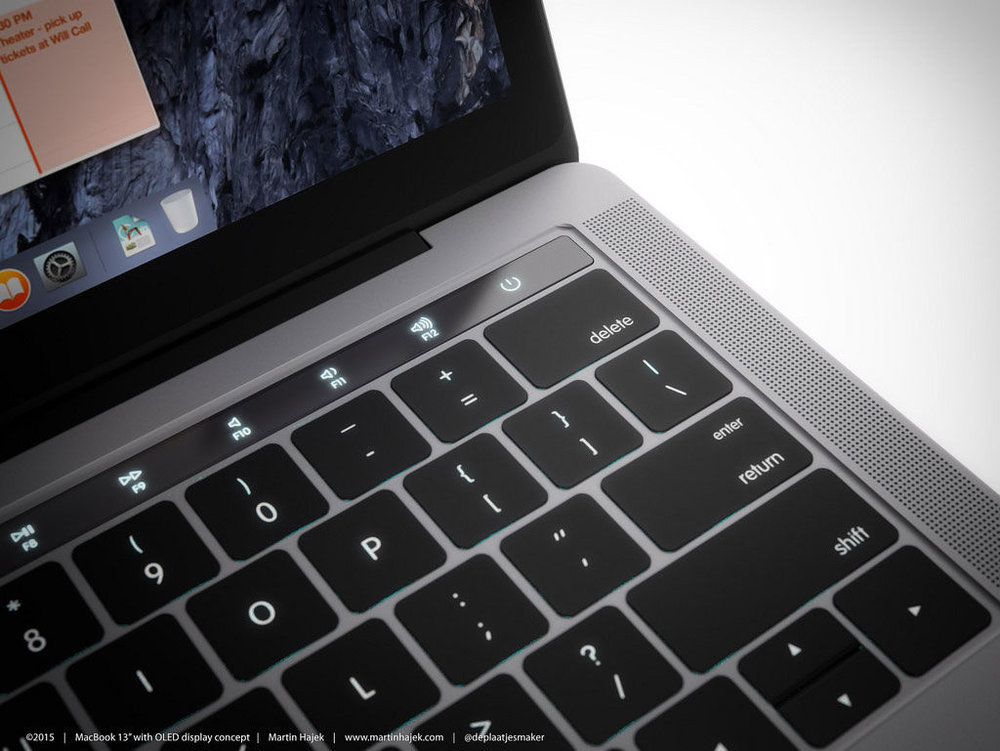 In addition to redesigned MacBook Pro models, Apple has also been rumored to be launching updated MacBook Air models with USB-C ports and new iMacs with AMD graphics chips. And the company is reportedly working with LG on a new 5K external display to replace the discontinued Apple Thunderbolt Display,
My take: I don't think we'll see new MacBook Airs. I think that line will be discontinued with the 12-inch MacBook filling that niche. I also think the new MacBook Pros will add Touch ID compatibility and sport Intel Lake Kaby processors (IF they're available in bulk at this time). If we're really lucky, the revved laptops will sport 4G LTE connectivity features, so users can get online without connecting to Wi-Fi. I'm also forecasting that the new Apple display will arrive along with the new laptops and iMac.
My crystal ball is a bit more fuzzy as to whether the display will pack an integrated GPU as has been rumored. However, I'm going out on a limb and saying that it will.
Finally, I'm predicting that the Mac mini will get a minor refresh, but that we'll see no updated Mac Pro. My prediction is that the "pro desktop" will be discontinued with Apple touting a high-end "iMac Pro" with an AMD Zen processor and True Tone display as the Mac for creative pros.
The accompanying mock-ups of the MacBook Pro are courtesy of Martin Hajek.