By Aaron Lee
While most people wouldn't admit to doing it at work or in public, there's no shame in spending some quality time in your "library" at home. When you're sitting on the throne doing some digital reading on your iPad or tablet it usually ends up precariously balanced on the edge of the bathtub, sink or laying on the floor.
This treatment is fine for a newspaper, book or magazine, but not your pricey and potentially easily damaged technology. Hands-free bathroom viewing is now possible with the Koala Mount 2 — for iPads smaller than the 12-inch iPad Prot. Simply attach the mount to any convenient vertical surface (walls, tile, mirrors) in the bathroom, slide in your tablet, and read or even watch TV without having to hold your screen.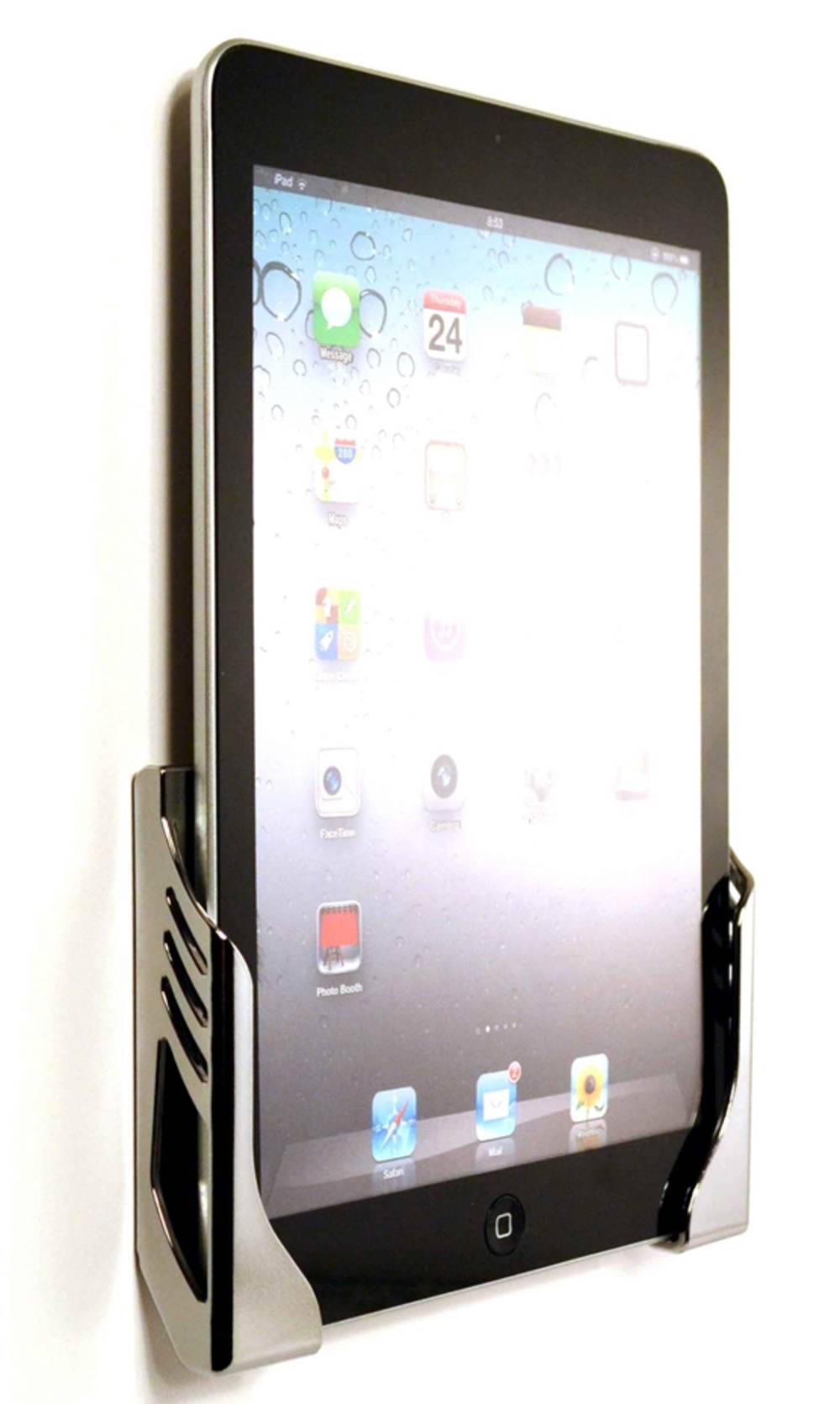 Of course, the mount is useful for much more than that. Whether you are using your iPad or tablet to follow a new dinner recipe or Skyping with family, it lets you enjoy hands-free viewing without getting a crick in your neck. The Koala Mount from Dockem can be installed in just seconds using 3M Command Strips. Simply attach the strips to the back of the mount and affix it to a wall above an outlet for safe charging, next to the bed, your bathroom mirror, at eye level at your desk for video calls or anywhere else you need to be able to use and view and your tablet without having to slouch or bend over to see the screen.
The Koala Mount features a hidden cord clip to keep your charger at-hand at all times. To use the Koala Mount, simply slide your iPad or tablet into the side brackets for a snug and secure fit. When you're ready to take your device on the go again, just slide it out of the brackets with one hand.
What's more, the Command strips can be removed without damaging your wall, so if you ever want to move your Koala Mount from one wall or room to another, you never have to worry about repairing screw holes or repainting. New 3M Command Strips can be purchased at a variety of retailers to hang your mount over and over again.
The Koala Mount uses two independent brackets allowing you to space them at the correct distance apart for your tablet. You also have the flexibility to use the Koala Mount to hold your tablet with a landscape or portrait view. The Koala Mount can be used along with many protective cases including the Apple Smart Cover, and you can charge any tablet while it is resting in the mount.
The Koala Mount 2 retails for $16.99 and includes two Koala brackets, two Standard 3M Command strips, a surface prep pad and full instructions.
---
Focus CK – the Mac tool for incredible focus and blur effects