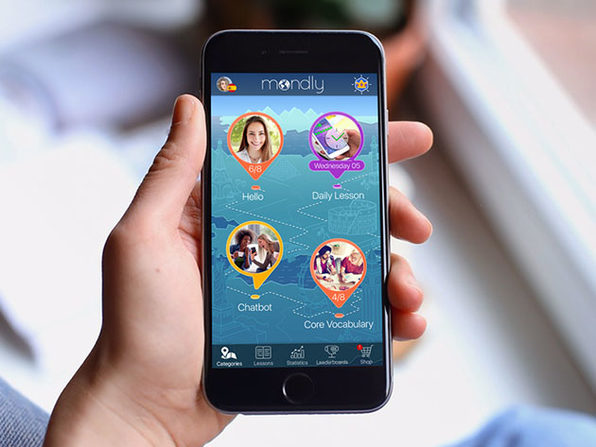 We all remember our old language classes from high school, filled with dry vocabulary and rehearsed sentences that make you come off about as convincing as a gas station burrito. Mondly takes a different approach to getting you fluent with the language of your choosing. Using state-of-the-art speech recognition, Mondly knows how to listen to your words and phrases and only gives positive feedback if you speak clearly and correctly. Combine this with Mondly's roster of professional voice actors and its conversation-focused curriculum, and you'll be well on your way to sounding like a true native after working through its fun and quick lessons. Mondly is already drastically reduced in price for this lifetime subscription, but we want you to save even more — enter the promo code WEEKEND25 at checkout and bring the price down to $44.25!
Choose 5 of 33 languages to learn in your own native tongue (also 3 and 1 language packages)
Memorize core words, form sentences & take part in conversations

Enhance your education w/ a dictionary, verb conjugator & speech recognition technology

Learn pronunciation from conversations between native speakers

Break the learning process down into short lessons
Mondly has been awarded in both the Apple App Store and Google Play Store as an "app of the year", and it's a great way to learn new languages. Just remember to enter the promo code WEEKEND25 when you're checking out to take even more off of the already low price.