Have you heard about Medium.com? You can think of it as a blogging platform, but it's much more than that, providing a daily dish of tasty ideas by writers you might not have otherwise discovered. You can be a writer on Medium; just sign up and start typing. Better yet, buy a copy of MNML (US$29.99) as soon as you sign up for Medium and get ready to enjoy writing and publishing your work on Medium.
Be sure to enter our giveaway for one of five licenses for MNML below!
MNML (pronounced "minimal") is a minimalist macOS desktop client for Medium from developer John Saddington, the same guy who brought you Desk. That Mac app was voted one of the Mac App Store "Best Apps of the Year" in both 2014 and 2015, and MNML is off to a good start by being featured on the Mac App Store as a Best New App.
Like Desk 3, MNML presents the writer with the most basic tools that he or she will need. Your articles can be just plain text, or you can add photos, video or code. 7 fonts let you change the typeface to your liking, and the text size and spacing is adjustable to make writing pain-free. Writing in bed at night? Turn on Night mode and turn of the screen glare.
Should you have more than one Medium blog or account, MNML can handle it all. Stories can be grouped to manage your topics, and tags are easy to add. You can add private notes, make posts as Public, Draft or Unlisted, or even work offline. All of your work is backed up continuously to iCloud or your Mac while you write.
We're proud to have MNML as the sponsor of Apple World Today this week, and you'll hear a lot about the app as the week progresses. We'll have a full review of MNML soon.
Giveaway
Like what you see? You may win one of five copies of MNML we're giving away in association with John Saddington. Just enter below before midnight ET on May 28, 2017 to be eligible for the drawing.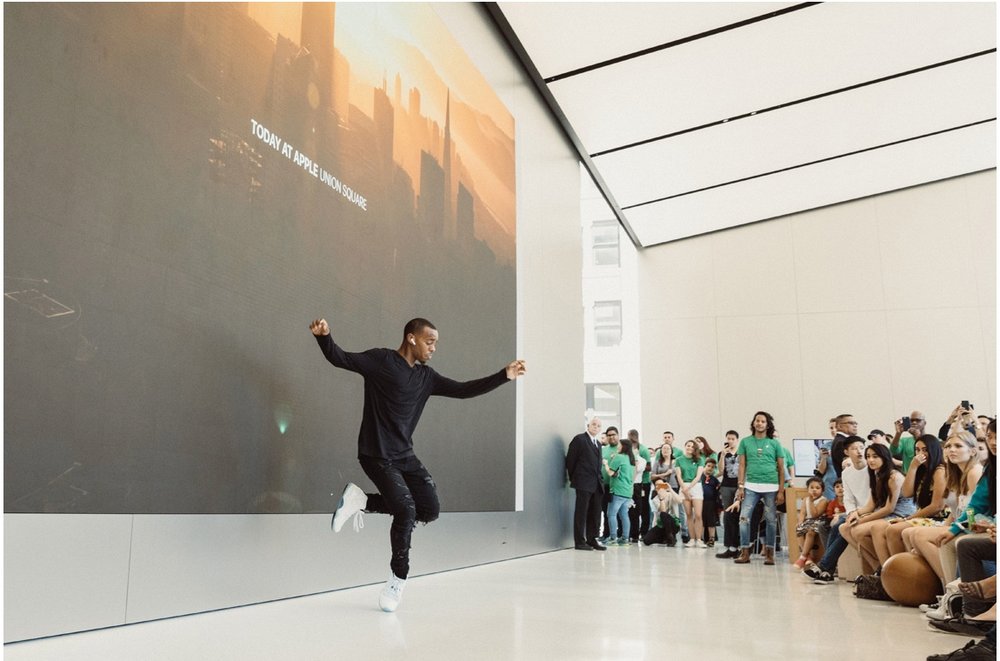 The Today at Apple sessions are led by a new type of retail store employee — the Creative Pro. These employees are being hired for professional-level knowledge of the subjects they teach at the sessions. In some major cities, the sessions will be taught by world-renowned artists, musicians, videographers and photographers.
The education events are part of a plan to have the Apple stores become a de facto "town square" for communities. In a CBS News interview, Apple senior vice president of retail Angela Ahrendts said that the company's goal is to serve those communities better.