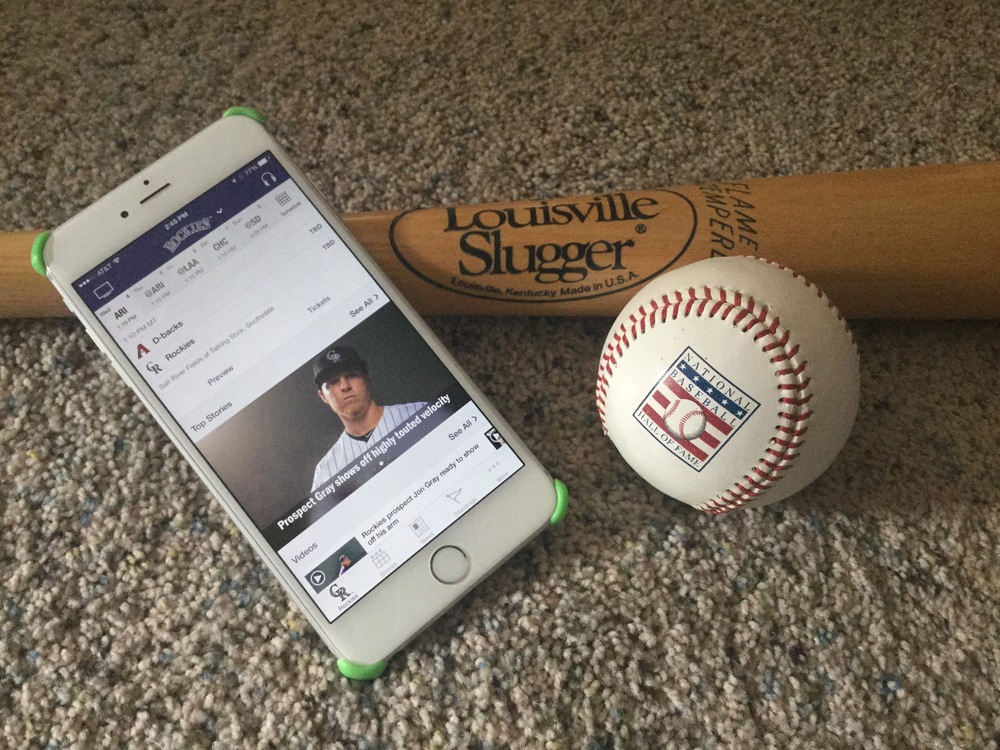 Pitchers and catchers are already warming up in anticipation of the start of Major League Baseball Spring Training on Tuesday, March 3 2015, which means it's time for another spring tradition — the update of the MLB At Bat app.
According to the release notes, MLB At Bat 8.0 includes these new features:
New UI for all 30 team pages & the league-wide scoreboard (iPhone only)

Player search expanded to include all active and historical MLB player cards (iPhone only)

Re-designed UI for the newsreader (iPhone & iPad)

Team-by-team statistical data filters (iPhone only)

Native resolution to optimize At Bat for iPhone 6 and 6 Plus

Easy access to every game with new team schedule navigation (iPhone only)

Application available in Spanish language, requires device language set to Spanish (iPhone & iPad)
As in past years, the app is free to download but offers some pricey in-app purchases. For $19.99 per season, you get coverage of live MLB games all season. You can also choose to pay $2.99 monthly, and you can get all of the features for free if you're a subscriber to MLB.TV Premium.
Having been a MLB season ticket holder since 1993, I get a thrill every spring knowing that we're about to start hearing the crack of the bat and the roar of the crowd. MLB At Bat just keeps getting better every year, and this year I hope to finally be able to use that wonderful battery life on my iPhone 6 Plus to listen to the games at the ballpark. Play ball!