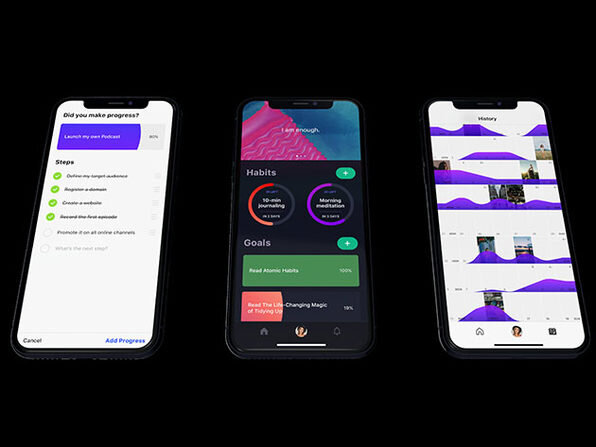 Mindfulness First, Productivity Follows. That's the tagline for Mindful Goals, a highly-rated iOS app designed to turn your goals into attainable tasks. We have Mindful Goals on sale for $24.99, a full 50% off of the regular price. Use promo code SPRINGSAVE15 at checkout and get it for $21.24!
How do you track your goals now? Paper and pen? The iOS Notes app? Paper and pen are great, until they are forgotten after a week or two, while note-taking apps or to-do apps get busy quickly—enough to bury your goals amongst hundreds of your tasks. With Mindful Suite's Goals, you'll be able to turn your goals into action plans which you can easily integrate into your daily life. Built to measure your progress, track deadlines, send reminders and encouragements, and build positive reinforcement, Goals is your ticket to achieving more.
Track more than 3 habits & 3 goals

Get an instant overview of all your goals to stay focused & motivated

Get reminders w/ encouragement – reward yourself for achieving your goals

Keep your goals updated & track your progress throughout the year

Turn daunting goals into actionable steps
There's no better time than now to start setting achievable goals for yourself!