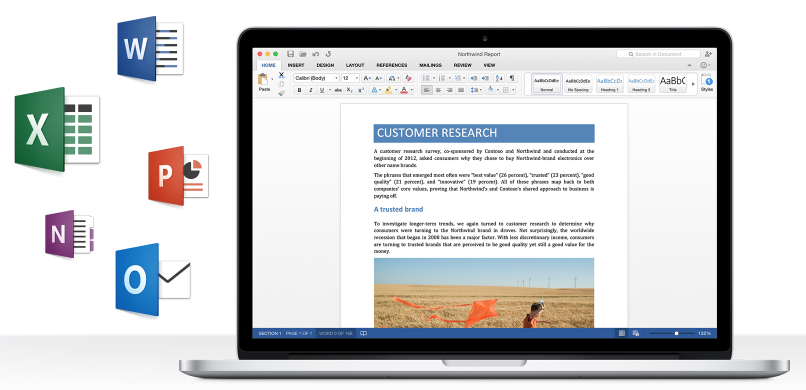 Microsoft has released a preview of Office 2016 for Mac that includes several firsts for the platform, including a revamped ribbon and tighter consistency across platforms. The release will let users get their hands on Word, Excel, PowerPoint, Outlook and One Note before the final release comes out in the second half of 2015.
This preview demonstrates that Office 2016 for Mac is designed for the platform. It's Retina-ready, more secure than ever and features new levels of consistency. For example, you can opt to have keyboard shortcuts remain consistent with the Mac or Windows versions. That way commands can be consistent across all end points.
Word features new threaded comments and a new Styles Pane, which is a first for Office for the Mac. The ribbon has been redesigned as well for improved appearance and performance. Excel users can also expect consistency of shortcut keystrokes across the Mac and Office 365 versions. In addition, Excel for Mac will now let you put a slicer into a pivot table, another first for Excel on the platform.
As for PowerPoint, a new presenter's view lets you easily see what's coming and easily jump between slides without disrupting what your audience experiences. A new Format Pane features dockable windows.
Finally, previews of Outlook and OneNote are included, so customers can try those out as well. The preview is available now and, as I said, we can expect the full retail version of Office 2016 for Mac sometime this summer.