Every time you open a file on your hard drive, you Mac uses some memory. That makes things operate quickly, but, over time, residual files (think junk) can just lounge around in the RAM, making your Mac a bit sluggish — sort of like I feel after a Thanksgiving dinner at Mom's.
Memory Cleaner for macOS (10.7 and higher) from ZipZap Mac is designed to rectify this. It frees wasted memory with a simple, no-frills approach.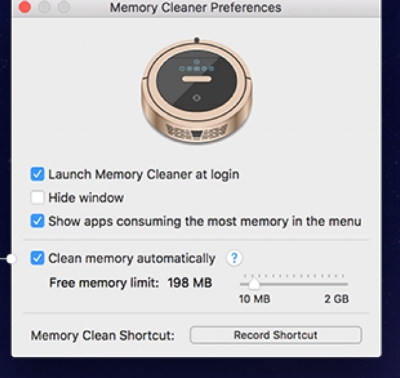 You open Memory Cleaner. It tells you how much free memory you have. Press the Clean my Memory button, and wait about 5-30 seconds (depending on the size of your hard drive). After cleaning, Memory Cleaner tells you what your new tally of free memory is. That's all there is to it.
ZipZap Mac recommends Memory Cleaner for power users who deal with numerous or very large files, such as graphic artists, programmers, musicians, Parallels Desktop users, etc. However, with its easy of use and low price, it's a nice addition to any Mac user's toolbox. Memory Cleaner is available worldwide exclusively through the Mac App Store in the Utilities category for free.