For some reason, games that are appealing to me have been popping up in the App Store like dandelions in the spring. Last week I fell in love with Diced, and this week's new iOS mind-bender is Mekorama (free with a pay-what-you-like in-app purchase).
Like last year's Monument Valley, Mekorama is a puzzle game that consists of 3-dimensional structures that you have to turn and manipulate with your finger. It also has a character — in this case, it's a little robot with one big unblinking eye on top that you direct to walk around the puzzle in search of an end goal.
Each of the puzzles is on a "card" — there are 50 of them in the game. Then there are what are called "scan levels", which are added to the game by the simple expedient of scanning QR codes from the game's Facebook or Twitter accounts. But even better, there's an actual editor built into the game so you can create, play, and share your own levels with others.
Developer Martin Magni also used a unique payment system in Mekorama; you literally pay what you want for the game. On one "page" of the in-game flip book that includes the different levels is a Pay What You Want page with levels varying from $0.99 to $31.99. I started at $1.99, but given the amount of fun I'm having with Mekorama, I may make another in-app purchase. If you like Mekorama but can't pay, Magni has an option — you write a review of the game for iTunes.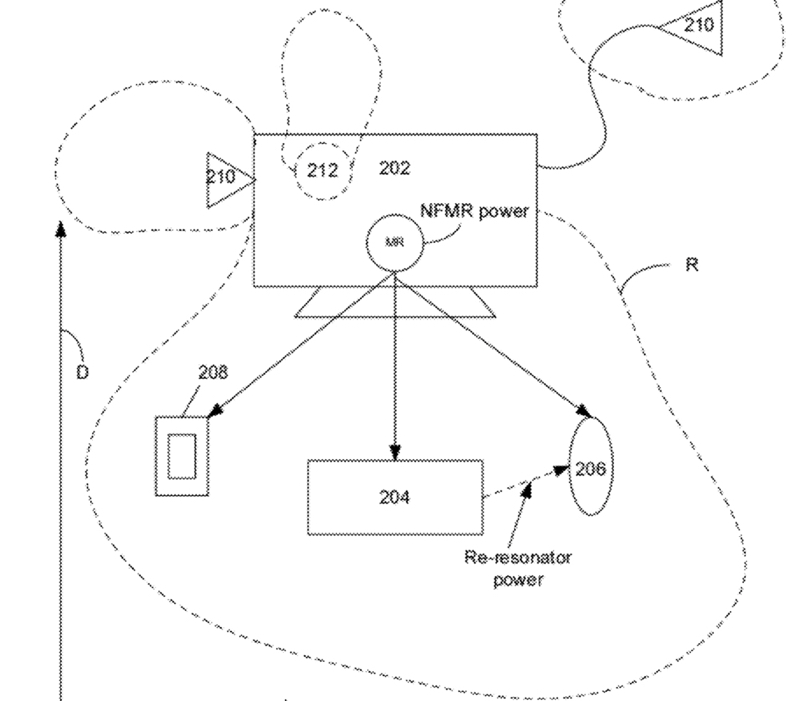 In January, Bloomberg reported that Apple is working with partners in the U.S. and Asia to develop new wireless charging technology that could be deployed on its mobile devices as soon as 2017. The article says that the technologies being investigated would allow iPhones and iPads to be powered from farther away than the charging mats used with current smartphones. Apple is looking to overcome technical barriers including loss of power over distance with a decision on implementing the technology still being assessed, according to Bloomberg.
What's more, Apple has been granted a patent (number 9,086,864) that would give an iMac the ability to charge Apple accessories by resonant charging. The patent, "Wireless Power Utilization in a Local Computing Environment," shows an iMac-like device with a NFMR (Near Field Magnetic Resonance) power supply that charges nearby gadgets wirelessly.
And we might even have Macs that on day run on wireless power. In 2014 ComputerWorld predicted that wireless charging would soon come to personal computers., It hasn't happened yet, but its likely that Macs will run via wireless power sooner rather than later.
ComputerWorld's vision: "Place a laptop on a table, and it'll automatically start charging. No wires needed, no need to carry a power brick. That's how Intel views wireless charging for laptops, which could become a reality next year. Intel wants to make wireless chargers as easy to find as a Wi-Fi signal, and wants to bring the technology to cafes, restaurants, airports and other public places so laptops can be recharged without power adapters. The first laptops with wireless charging could come out next year, and Intel has shown a few prototypes laptop being recharged on a table."
---
Protect your investment with the Pad & Quill Contega Linen iPad Pro® 9.7 Case