Native Union's luxury Marble Edition of its DOCK ($129) for the Apple Watch is arguably the classiest charging station around for the smartwatch.
The DOCK is a beautiful design object for the home and a versatile base for charging the Apple Watch. Naturally heavy, it features a brushed metal rotating arm to comfortably use and navigate the watch face as you charge. The intricate veins of the natural marble makes each piece one-of-a-kind.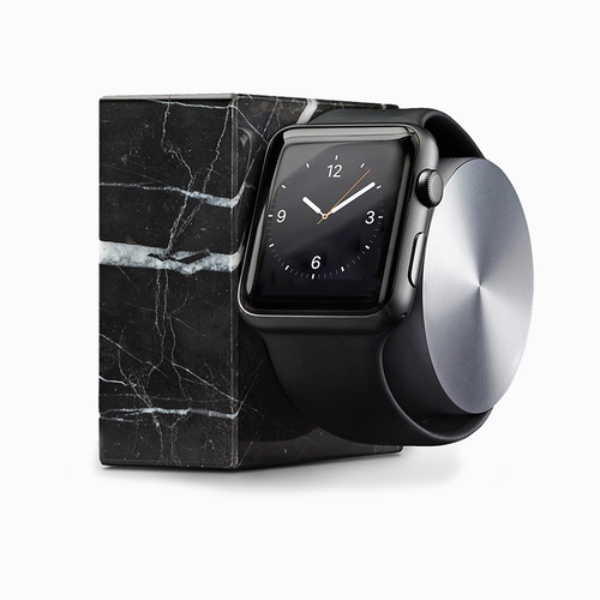 The DOCK's rotating arm works on a sophisticated gearing system, letting you smoothly and firmly control the angle of your watch so you can check your messages and use apps in comfort when recharging your device. Engineered without screws, the DOCK's two minimal components slot together magnetically.
The Apple Watch's magnetic charging cable is fed into the dock where it's locked in place, eliminating the frustration of fumbling around on the floor for your charger at night or unsightly messy wires. Whether buckled or unbuckled, the DOCK holds your watch magnetically in place.
The DOCK can be used horizontally, as well as vertically, and when coupled with Nightstand Mode it transforms your watch into a bedside alarm clock. The design is also reversible, allowing you to position the arm on whichever side is most convenient.
Apple World Today Rating (out of 5 stars): ★★★★★