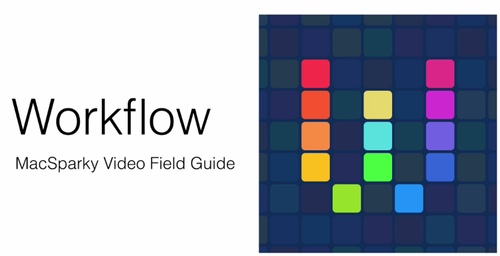 David Sparks, aka MacSparky, today released a new video Field Guide introducing users to the wonderful world of the Workflow app. Workflow allows you to automate items on your iPhone or iPad by connecting apps and actions. It's a powerful app that can be overwhelming for new users, which is where Macsparky's Workflow Field Guide steps in.
The video field guide walks you through the process of using Workflow, starting with basic workflows like resizing photos and sharing them with friends and family. By the end of the guide, you will be an expert at using many of the app's 200 available actions.
The Workflow Field Guide is available for $9.99 and includes a one-hour, fully bookmarked screencast. You can view a short sample of the guide below.