When the MacBook Pro with Touch Bar were announced, I was intrigued by the prospect of replacing my 27-inch iMac AND 12-inch MacBook with one machine. I haven't made the plunge just yet (I want to see how those LG UltraFine displays look and work); however, I sold my MacBook and purchased one of the new 15-inch MB Pros.
I've been using it instead of my iMac as my primary work machine for the past five days. When it comes to performance, I've noticed no slow-down at all.
My 27-inch iMac with Retina Display has 16GB of RAM, a quad-core 3.3GHz Intel Core i5 processor, an AMD Radeon R9 with 2GB of memory, and a 2TB Fusion Drive. My 15-inch MacBook Pro has a 2.7GHz quad-core Intel Core i7 processor, 16GB of memory, a Radeon Pro 455 graphics card with 2GB of memory, and a 512GB solid state drive.
My daily work involves having Pages, Numbers, Safari, Calendar, Mail, Pixelmator, Messages, and AppleScript running at all times. Usually, iTunes is open, and sometimes Photos is up and running. Even with all these apps open, the MB Pro never stutters and, so far, hasn't gotten hot to the touch.
The Bare Feats testing site asked if the 15-inch MB Pro with quad-core processor and and discrete GPU really worth the extra moolah, size, and weight. Their test results show that the extra cash buys you a bigger screen, an average of 40% faster performance running CPU intensive pro apps, and an average of 110% faster running GPU intensive pro apps.
Tests by freelance video editor Peter Wiggins, who runs the fcp.co website, show that the new 15-inch MacBook Pro is almost twice as fast at video rendering as the original 2012 Retina model. All this despite the lack of Kaby Lake processors and a cap of 16GB of RAM.
The display is even more impressive than those in previous generations, which is saying something. As thin as a MacBook display at .88 mm, the Retina display on the new MacBook Pro has 500 nits of brightness. The laptop boasts a native resolution of 2880-by-1800 at 220 pixels per inch with support for millions of colors. Apple says it's 67% brighter than the previous MB Pro, features 67% more contrast, and is the first Mac notebook display to support a wider color gamut.
The new support for Wide Color also means the screen shows the full color spectrum captured by iPhone 7's cameras. Photos and graphics are lush and vibrant.
What's more, the 15-inch MacBook Pro can run two of the LG UltraFine 5K displays with 5120 x 2880, 5K resolution, P3 wide color gamut, and over 14.7 million pixels (I haven't had the chance to get my hands on one of these yet). And with power-saving technologies like a larger pixel aperture, a variable refresh rate and more power-efficient LEDs, the display consumes 30% less energy than before.
Apple says the new laptops provide up to 10 hours of wireless web time, up to 10 hours of iTunes movie playback, and up to 30 days of standby time. I haven't had mine for 30 days, so can't attest to the latter, but the 10 hours promised is fairly accurate (if slightly exaggerated).
The new MacBook Pro features an entirely new enclosure design and all-metal unibody construction. The 15-inch MacBook Pro, at just 15.5 mm thin, is 14% thinner and 20% less volume than before, and weighing just four pounds, is nearly half a pound lighter.
This svelte design includes speakers that have double the dynamic range and improved bass. They won't replace your audio system, but they are the best speakers I've heard on a laptop.
The MacBook Pro with Touch Bar has a larger Force Touch trackpad — twice as large on the 15-inch MB Pro. This makes it easier to click, drag and perform other gestures, even if you start from the middle of the trackpad. Unfortunately, some owners of the new laptop are reporting that the three-finger drag gesture doesn't work on the trackpad or works inconsistently. I can attest to this; it only works intermittently on mine. Hopefully, this is a software, not a hardware, issue.
Then there's the keyboard with a second-generation butterfly mechanism. I've heard complaints about the keyboard, including gripes that it's too loud. However, I've found it to have less travel than the first gen butterfly keyboard that arrived with the 12-inch MacBook. My ears haven't found typing on the keyboard to be noticeably loud.
Of course, there's the controversial Touch Bar, which replaces the function keys that have long occupied the top of your keyboard. It changes automatically based on what you're doing, and is either a gimmick or a great new feature.
I think it's the latter, though it's hardly the earth-shaking innovation Apple would like you to believe it is. The Touch Bar is a clever way to bring touchscreen features to a Mac without having a touchscreen display. As I've said before, based on my experience with the Zorro Macsk, I'm a bit dubious of the concept of touch screen Macs.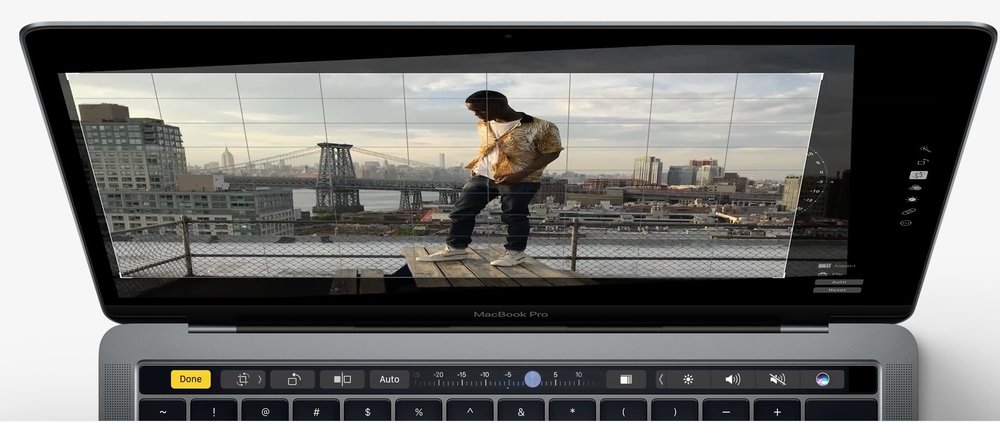 With the Touch Bar, you can do things like adjust volume and brightness with iTunes. With Safari, you have interactive ways to adjust or browse through content. It brings Touch ID to the Mac for the first time, something I really like. It also allows instant access to logins and online purchases with Apple Pay.
Heck, it even displays a standard row of function keys when running Windows through Boot Camp. In other words, the Touch Bar "adapts" when using the system or apps like Mail, Finder, Calendar, Numbers, GarageBand, Final Cut Pro X and more.
It's useful not only because the controls adapt to match the app you're using, but also because it's customizable. Go to System Preferences > Keyboard, and you can choose what happens when you press the Fn key. For example, you could have the Fn key expand the Control Strip to full size.
The Control Strip is a set of four of your favorite keys, and it stays on the right side of the Touch Bar all the time. You can choose which four buttons you want in System Preferences > Keyboard by clicking Control Strip. This displays a grid of buttons on your screen, and then you use the MacBook Pro's giant trackpad to drag them from the screen directly onto the Touch Bar. The default set of Control Strip keys is brightness, volume, mute, and Siri.
More and more apps are being updated with Touch Bar compatibility. I think it's a helpful feature with lots of potential.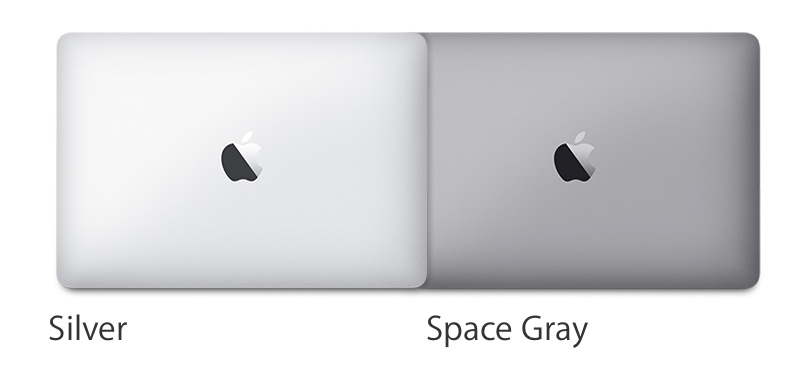 The biggest downside of the new MacBook Pro for many users is its abandonment of all legacy ports for new, unified Thunderbolt 3/USB-C connectors only. Some folks will have to spring for extra adapters and dongles, though there are some products that offer unified solutions to this problem. I'll be looking at them next week.
One of my biggest disappointments is the elimination of the MagSafe port, one of most practical features Apple ever added to its laptop line. MagSafe cables attach magnetically and detach when you bump into them instead of causing your laptop to take a tumble.
In exchange for this, new MacBook Pro owners get the ability to charge their computer through any of the laptop's four USB-C ports. That's convenient, but I'll bet the disappearance of MagSafe results in a lot more damaged MB Pros.
You can get a Griffin BreakSafe, which brings MagSafe-like tech to USB-C connections. The problem? With the 15-inch MacBook Pro, Apple includes a USB-C charger and block with 87W of power. This means that the included charger will be able to adequately charge the MacBook Pro's 76-watt-hour battery.
The BreakSafe (pictured below), however, is only capable of reaching 60W of power. This means that charging the 15-inch MacBook Pro will take longer than expected.
Of course, when it comes to the 15-inch MacBook Pro with Touch Bar, money is, indeed, an object. It's very expensive; my model cost $2,799. I would have liked a larger drive, but Apple's pricing is ridiculous. It charges an extra $400 for a 1TB SSD and and extra $12,00 for a 2GB SSD. Instead of giving Apple any more of your hard-earned bucks, go for a 1TB G-Drive slim SSD from G-Technology for $379.95.
Only you can decide if the MacBook Pro with Touch Bar is for you. I'm still mulling whether it can replace my two-system Mac with one device. Whether it's for you or not, you have to admit that Apple has packed an incredible amount of power and performance into a surprisingly small package with the MacBook Pro with Touch Bar.