Libratone's first on-ear wireless headphones, the Q Adapt On-Ear, is one of the best audio products I've used. It's flexible, comfortable and has fantastic sound quality. Whether you're listening to music or watching movies on your Mac, iPad, or iPhone at home, in the office, or on-the-go, this is a fine device.
The headphones have four built-in microphones and full phone connectivity capabilities. Tapping the touch (yep, touch) interface with two or more fingers answers or ends a call. (I found that light taps work better than "hard" ones.)
The Q Adapt connects to the iPhone 7/7 Plus via a Lightning connector, which alleviates the problem (if it is a problem for you) of the lack of a headphone jack on the latest smartphones. The headphones features Libratone's signature (and cool) Hush function, which silences audio with a wave of the hand over the ear cups, which means there's no need to take them off to hear external noise.
Four levels of noise cancellation allow for different listening experiences. You can block everything out for nothing but music. You can let in background noise so you're aware of your surroundings. Or you can allow all noise in to have a conversation without removing your Bluetooth headphones.
As I said, the Q Adapt has excellent audio thanks to a balance of bass, midrange, and highs. What's more, it features Bluetooth + 1 wireless, so two users can share audio from a single device.
To set up with your Mac, just enable Bluetooth on the Q Adapt and select Libratone Q ADAPT On Air from the Bluetooth item on the macOS menu bar. For iOS devices, download the Libratone app at the Apple App Store.
Power on your Q Adapt On-Ear headphones and press and hold the Function button on the right hand side to get connected. The lights in the Touch Interface will blink side-to-side to indicate Setup mode.
Find your Q Adapt On-Ear headphones in the Bluetooth menu on your smartphone or tablet and hit connect.
Double blink in the Touch Interface means success!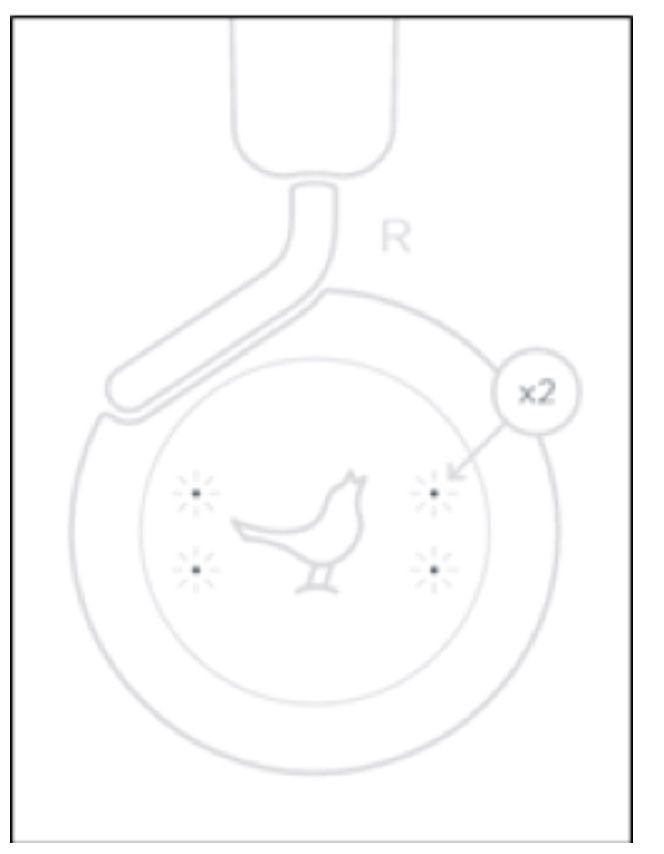 Note: Bluetooth is disabled when an audio cable is inserted.
Q Adapt On-Ear headphones have Bluetooth Setup Mode activated out of the box.
If you want to activate Setup Mode at a later point, please follow these steps:
Press and hold the Function Button, located on the right side of your headphones, for about three seconds until you hear an audio cue.
Within five seconds, you will see a side-to-side blinking signal on the Touch Interface, indicating that your headphones are in Setup mode and ready to be connected via Bluetooth. Note: Your headphones will stay in Setup Mode for five minutes. If setup is not completed within five minutes, the headphone will fall back to its previous connection.
The Libratone Q Adapt In-Ear earbuds are available in Cloudy White or Stormy Black for US$249.