With the 27-inch LG UltraFine 5K seemingly on permanent delay, the most logical display available for owners of the 2016 MacBook Pros is the LG UltraFine 4K, which LG co-developed with Apple. It's a decent monitor, but you'll probably want to wait for the bigger display.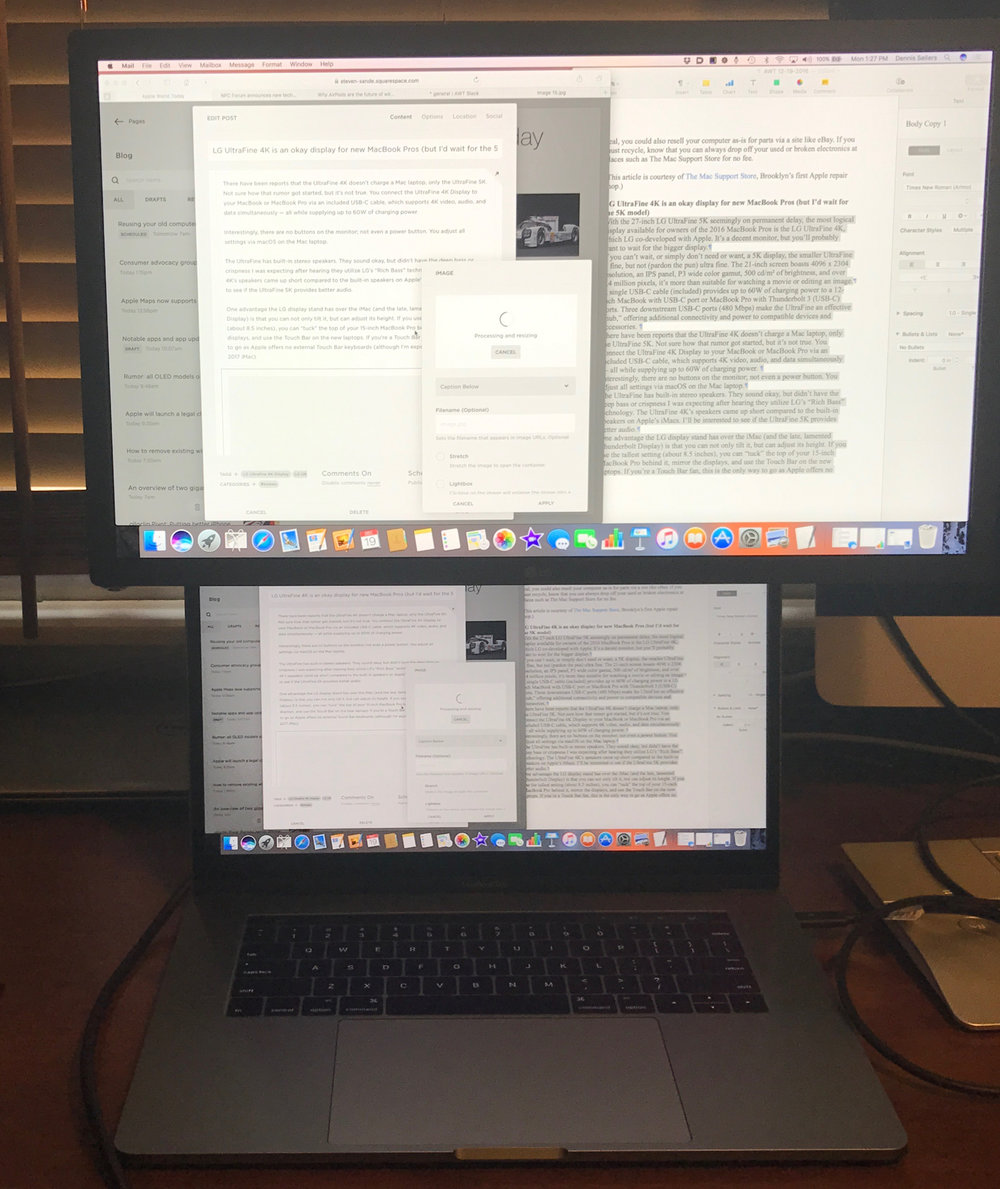 If you can't wait, or simply don't need or want, a 5K display, the smaller UltraFine is fine, but not (pardon the pun) ultra fine. The 21-inch screen boasts 4096 x 2304 resolution, an IPS panel, P3 wide color gamut, 500 cd/m² of brightness, and over 9.4 million pixels, it's more than suitable for watching a movie or editing an image.
A single USB-C cable (included) provides up to 60W of charging power to a 12-inch MacBook with USB-C port or MacBook Pro with Thunderbolt 3 (USB-C) ports. Three downstream USB-C ports (480 Mbps) make the UltraFine an effective "hub," offering additional connectivity and power to compatible devices and accessories.
There have been reports that the UltraFine 4K doesn't charge a Mac laptop, only the UltraFine 5K. Not sure how that rumor got started, but it's not true. You connect the UltraFine 4K Display to your MacBook or MacBook Pro via an included USB-C cable, which supports 4K video, audio, and data simultaneously — all while supplying up to 60W of charging power.
Interestingly, there are no buttons on the monitor; not even a power button. You adjust all settings via macOS on the Mac laptop.
The UltraFine has built-in stereo speakers. They sound okay, but didn't have the deep bass or crispness I was expecting after hearing they utilize LG's "Rich Bass" technology. The UltraFine 4K's speakers came up short compared to the built-in speakers on Apple's iMacs. I'll be interested to see if the UltraFine 5K provides better audio.
One advantage the LG display stand has over the iMac (and the late, lamented Thunderbolt Display) is that you can not only tilt it, but can adjust its height. If you use the tallest setting (about 8.5 inches), you can "tuck" the top of your 15-inch MacBook Pro behind it, mirror the displays, and use the Touch Bar on the new laptops. If you're a Touch Bar fan, this is the only way to go as Apple offers no external Touch Bar keyboards (although I'm expecting to see one with a 2017 iMac).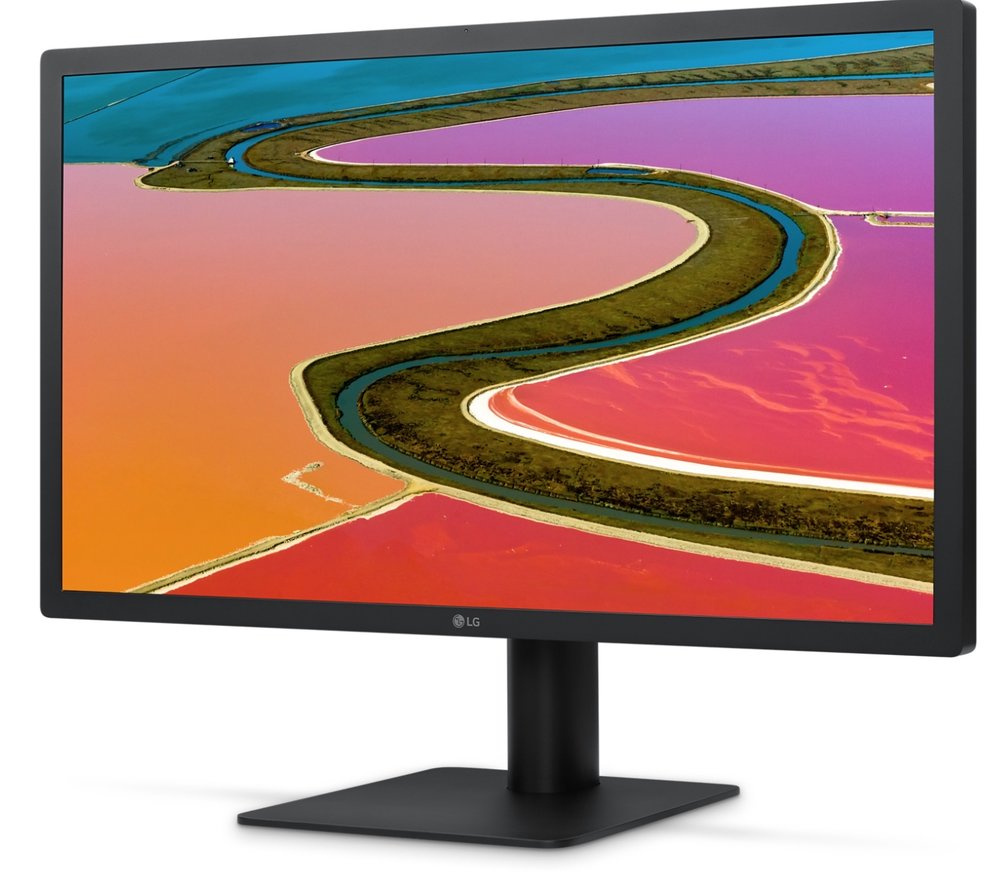 As is standard with Apple's IPS displays, the LG 4K monitor has a viewing angle of 178 degrees. Also, you can also disconnect the stand and mount the display on your preferred VESA arm. LG even throws in a VESA cover, which is pretty sweet.
However, it's disappointing that the UltraFine 4K, unlike the UltraFine 5K, doesn't have a built-in camera/mic for FaceTime calls (a big oversight) and doesn't utilize Thunderbolt 3. And while it's certainly not an ugly display, it doesn't have the elegance of the Thunderbolt Display or that of the iMac.
As we've noted previously, Apple has reduced pricing on certain items effective until Dec. 31. And, along with dropping accessory prices, Apple has also sliced the prices of the 4K and 5K LG UltraFine. The LG UltraFine 5K Display is now priced at $974, a $325 price cut from its original price of $1,299.95. The LG UltraFine 4K Display is now priced at $524, a $175 price cut from its original price of $699.95.