By Aaron Lee
Feral Interactive's LEGO Movie Videogame — an adaptation of the hit film, The LEGO Movie — is fun if too familiar and too faithful to the movie.
Here's how the game is described: "The LEGO Movie Videogame tells the story of Emmet, a seemingly average construction worker recruited by a group of insanely imaginative 'Master Builders' to bring down the over-controlling Lord Business, who insists everyone follow building instructions. Players can take on Emmet and over 90 other LEGO characters, harnessing the wonderfully creative powers of the Master Builders including Wyldstyle, Batman, Gandalf and the irrepressibly cheerful Unikitty."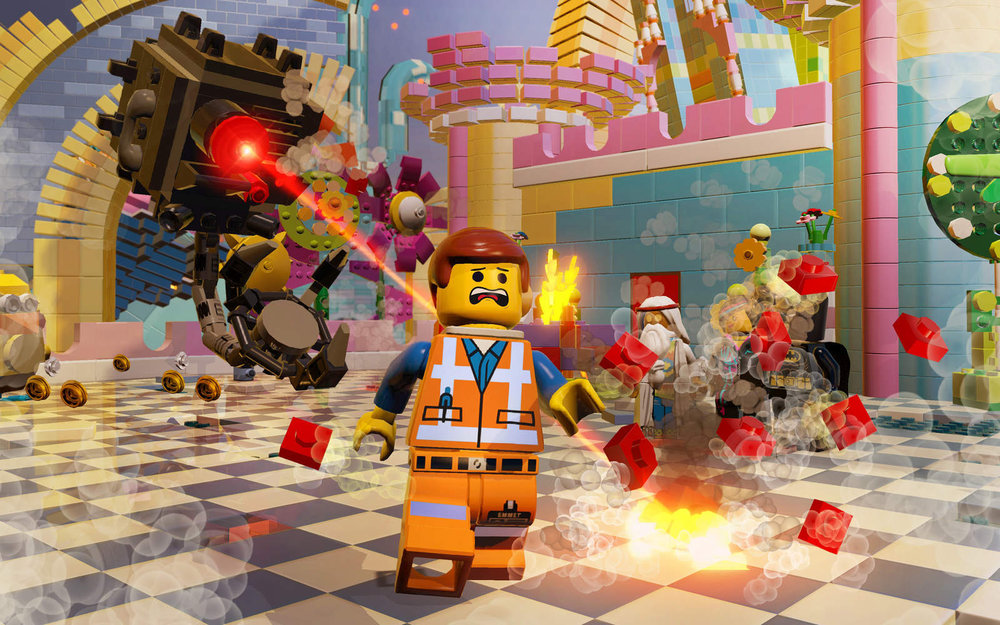 If that sounds like a summary of the movie, you're right. In fact, the game uses clips from the film. That's part of the problem: the game reenacts the film's plot from beginning to end and feels like a retread rather than an extension of the movie. Despite this, the LEGO characters and their colorful world are always fun to visit. Plus, it's fun to assemble special vehicles or structures by playing a mini-game.
If you've played and loved previous LEGO games and want more of the same, you'll love LEGO Movie Videogame. If you were expecting any major innovations with the game series, you'll be disappointed.
The LEGO Movie Videogame for the Mac retails on the Mac App Store in North America for US$19.99. Prices vary slightly for versions of the game sold via other stores. Versions of The LEGO Movie Videogame purchased anywhere besides Steam will include the Wild West DLC pack, which contains four additional characters as well as four pairs of magical pants that grant a character the power to perform spinning attacks, jump large distances, uncover valuable studs and start fires.
Minimum system requirements call for a 1.8GHz Intel Mac with at least 4GB of RAM, 256MB or better graphics card, and macOS 10.8.5 or later. The game supports AMD 4000 series, NVIDIA 100 series, and Intel HD 4000 series graphics cards or better.