KLOAKr says it's developed an app that keeps text messages secret by "cloaking" Apple's iMessages.
It uses multiple levels of security that allow the message or image to be viewed once before it is deleted and unrecoverable—forever, according to KLOAKr co-founder JD Vaughn. The free app is available in the App Store as a fully integrated application with iMessage.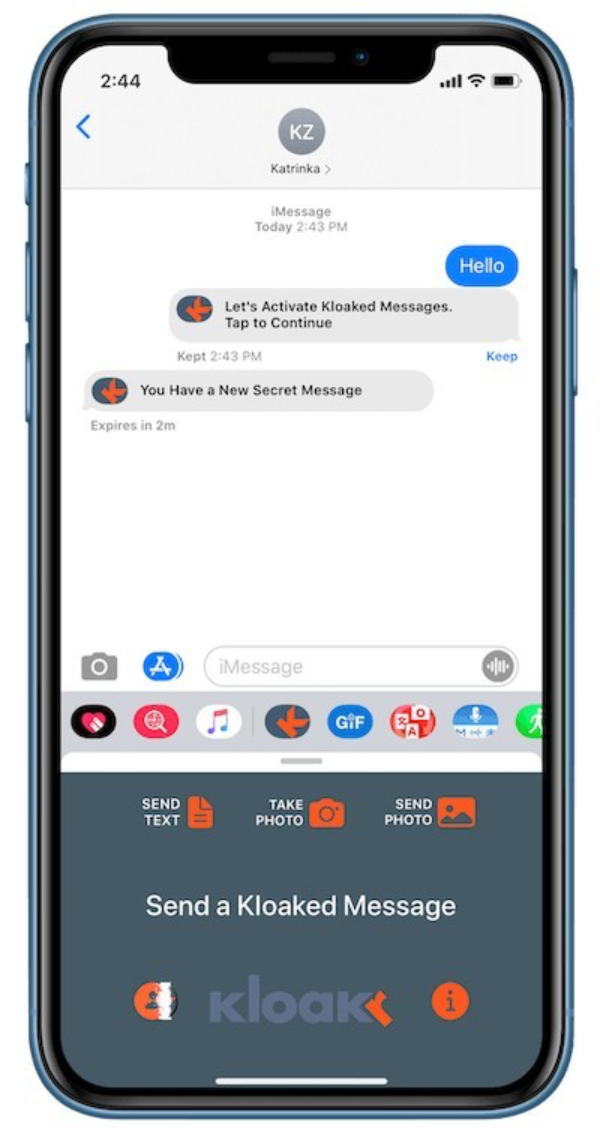 Vaugh says that the KLOARr app has multiple levels of security:
° Encryption: All messages are encrypted using AES 256, and Private Keys between sender and receiver, we then add another layer of security which utilizes Apple's Face ID or Fingerprint technology.
° Biometric security: Once the receiver has a verified key from the sender, they must authenticate their identity with Apple's Face ID (or Fingerprint) to view the message, by touching their finger on the screen.
° Deleted Forever: The moment the receiver removes their finger from the screen the message is instantly destroyed, leaving no trace on the either sender's or receiver's iPhones, or the cloud.