Kensington has announced two SmartFit Laptop Risers, which will be available in August. The SmartFit Laptop Riser ($49.99) and SmartFit Laptop Riser with Wireless Phone Charging Pad ($99.99) allow users to find their personal laptop height setting for optimal comfort to reduce neck and back strain while working, according to Ada Yang, senior global product manager, Kensington.
The riser with Wireless Phone Charging Pad simplifies the process of charging a smart phone by eliminating the need for any cable. Every SmartFit product includes a hand chart in the box that's designed to help you find the correct SmartFit color setting that will deliver optimum ergonomic comfort.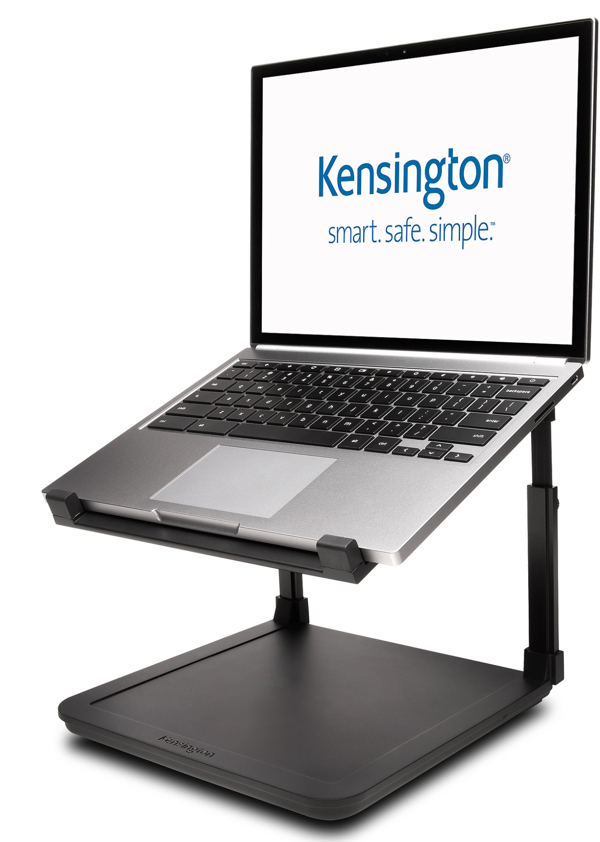 Both risers are zero footprint enabled so users can mount a compatible Kensington universal dock underneath the laptop platform. Both laptop risers offers cable management; special slots under the platform can be used to route laptop cords and accessory cables in a clutter-free way, producing a cleaner desktop experience.
Any laptop up to 15.6″ is cradled in stability on the platform due to non-slip pads. And both risers provide a Kensington Security Slot, so you can add a ClickSafe or MicroSaver lock to either the right or left leg of the stand to lock it down and keep safe from theft
The Laptop Riser with Qi Wireless Phone Charging Pad lets users cut the cord and power up their Qi-enabled smartphones with a dedicated wireless charging pad that is always on. Users simply set a compatible smartphone on the pad and may continue working while the phone's battery recharges.
---