Reinvented Software has debuted Keep It 1.0 for the Mac. It combines notebook and organizer features.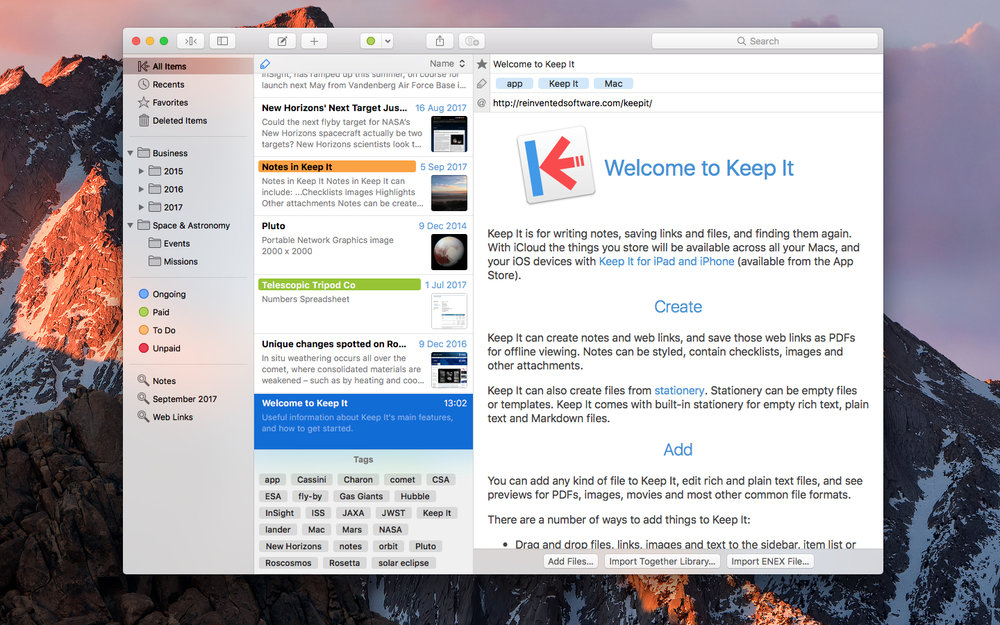 With Keep It, you can take notes for that idea you need to save, or list you need to make, save web pages as links, and PDFs for offline viewing. The app can be used to edit its own notes, along with rich and plain text files, and can store any kind of file. Keep It will also show summaries, thumbnails and previews for most file formats.
Keep It for Mac 1.0 requires macOS 10.12 Sierra or later, and is available as a 15-day demo that can be unlocked upon purchase. A license costs $49.99. iOS versions are available at the Apple App Store.