Kanex has released the $59.95 GoPlay Sidekick, a pocket-sized wireless game controller for the iPhone, iPad and Apple TV. Certified by Apple, this portable controller works with almost any controller-supported game on the Apple App Store.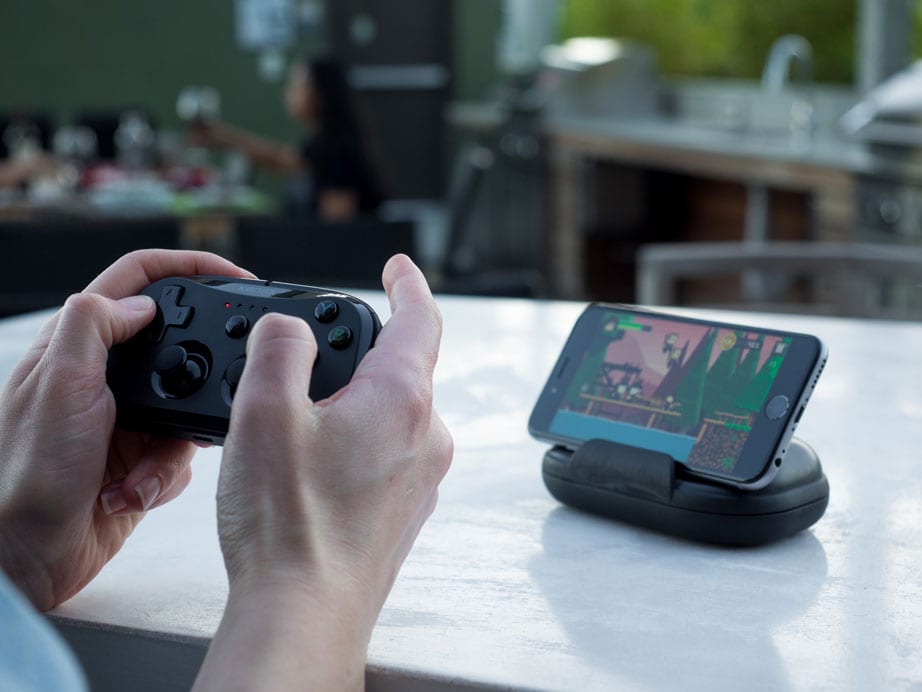 The rechargeable battery provides 20 hours of gameplay and uses Bluetooth 4.0 to connect to your device. The patent pending, innovative clamshell case protects your controller and serves as a stand to prop up your device and experience console-like gameplay wherever you go.
With a layout inspired by traditional console controllers, Kanex GoPlay offers a more refined level of control than your touchscreen, according to Andrew Truong of Kanex. Featuring pressure-sensitive buttons, dual analog joysticks, trigger buttons and a D-pad, you'll enjoy precision control for your favorite mobile games, he adds.