Jumsoft has introduced Flat Icons Lab 1.0, a multipurpose productivity assistant app for macOS that features nearly 300 original icon designs, presented in 13 categories.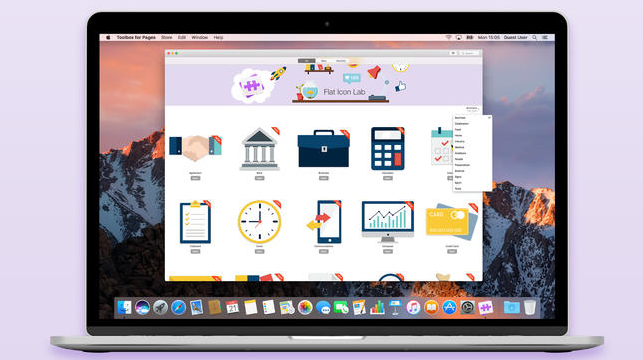 Flat Icons Lab offers icons in a high-resolution PNG format, so they're usable with the tools available on any Mac right out of the box. What's more, they're adaptable across many forms of media: presentations, documents, print, websites and more.
Flat Icons Lab requires macOS10.11 or later. Available as a standalone product, it's offered at the introductory price of $9.99 and is available at the Mac App Store in the Graphics & Design category. It's also available as a new product pack for the owners of Jumsoft's Toolbox for Keynote and Toolbox for iWork.