Federal judge John Walter has tossed out a copyright suit against Apple and Servant director/executive producer M. Night Shyamalan, reports Variety. The lawsuit claimed that the Apple TV+ series Servant is a facsimile of Francesca Gergorini's 2013 film, The Truth About Emanuel.
"Servant is a wholesale copy of Plaintiff Francesca Gregorini's 2013 feature film The Truth About Emanuel," the copyright infringement complaint and request for permanent injunction reads. "As demonstrated by the long list of key parallels catalogued in Section III(C) of this Complaint, the misappropriation is not a mere borrowed premise, idea or story. Mr. Shyamalan has gone so far as to appropriate not just the plot of Emanuel—but also its use of cinematic language, creating a substantially similar feeling, mood, and theme.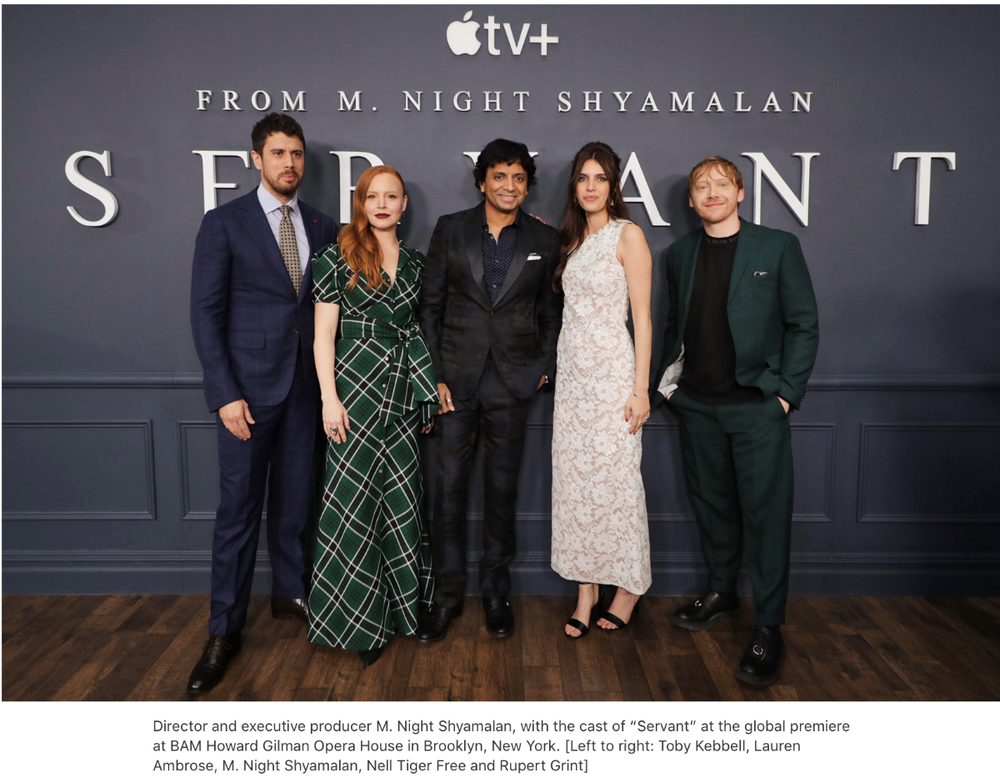 Servant is a psychological thriller spearheaded by Academy Award nominated M. Night Shyamalan that follows a Philadelphia couple in mourning after an unspeakable tragedy creates a rift in their marriage and opens the door for a mysterious force to enter their home. It's been renewed for a second season.
Here's what the judge had to say about the matter: "Though Emanuel and Episodes 1 through 3 of Servant share a basic plot premise, they tell completely different stories. Servant's theme is much darker, and the series walks the line between thriller and horror … In sum, the alleged similarities between the works pale in comparison to the differences in the plot, themes, dialogue, mood, setting, pace, characters, and sequence of events, and the Court concludes that the works at issue are not substantially similar as a matter of law."