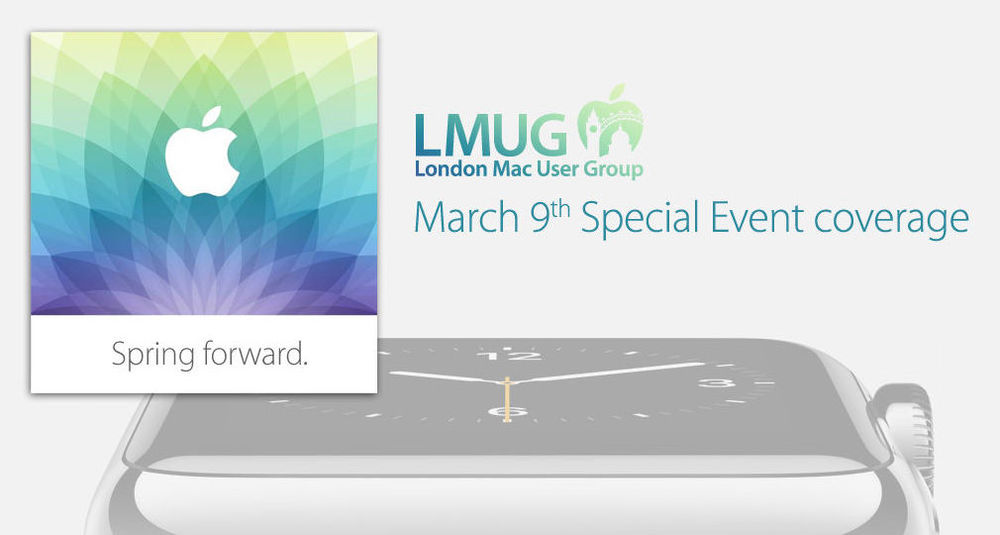 Are you going to be in or near London, England next Monday, March 9th? If the answer to that question is a big fat YES, then you must attend the London Mac User Group party to watch the Apple "Spring Forward" event.
The event starts at 5 PM at TigerTiger at Piccadilly CIrus, with room for about 160 Apple fans. There will be an RSVP fee of £5 when you sign up for the event on Meetup; that fee will be refunded to current LMUG members at the event.
In addition to watching the event with a group of really fun people, you get to drink if you want to! There's a bar with special happy hour prices (and it's always a happy hour when Apple announces new stuff) — bottled beer for £3 and wine at £9 a bottle — keynote bingo with prizes, a very nice sound system so you can hear Jony Ive, and yes, you can order food for delivery to your seat.
There will be a chance for LMUG members to win an Apple Watch! Hmmm, I wonder if Steve Naybour will make me an honorary LMUG member…