Another day, another lawsuit. Apple and two music distribution companies (Orchard Enterprises and Cleopatra Records) with which it contracts were labeled as "modern tape pirates" in a copyright infringement lawsuit last week, reports AppleInsider.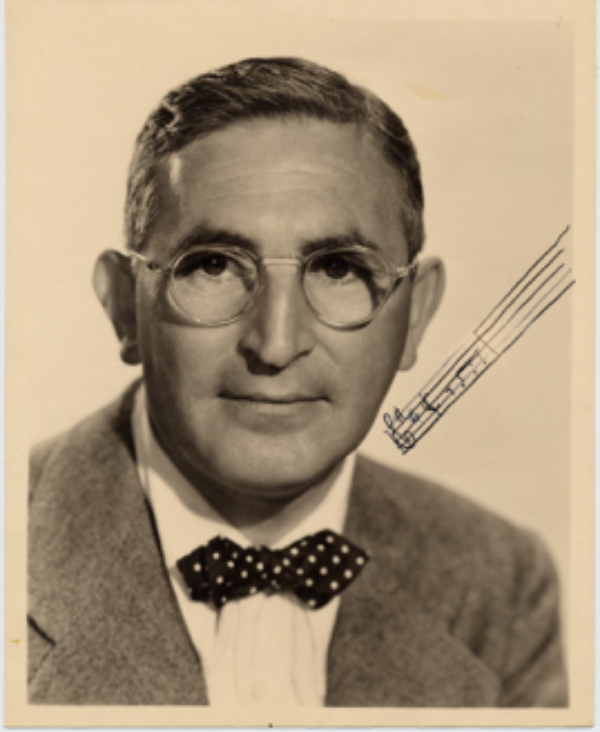 The complaint from Four Jays Music Company was filed with the U.S. District Court for the Northern District of California, claims that:
Cleopatra has made pirated copies of recordings and unlawfully authorized Orchard and Apple's making of digital copies for sale in the iTunes Store.

Apple reproduced the pirated recordings and make them available for sale to Californians on iTunes.
Most of the recordings in question are those of songwriter Harry Warren (pictured), who wrote over 800 songs, including "Chattanooga Choo Choo," the first song to receive a gold record. He also wrote "I Only Have Eyes for You," "Jeepers Creepers," "You Must Have Been a Beautiful Baby," and many more. Warren was the founder of Four Jays Music. 
The company wants Apple to stop sales of Warren's song, admit that it willfully infringed on the copyrights of those songs, and pay "reasonable attorneys' fees and costs of this action, statutory pre-judgement interest, and such other relief as the Court may deem proper and just."