Jamf, which specializes in Apple device management, has announced a set of updates to its Apple device management solution for small and medium businesses, Jamf Now. Customers can immediately begin deploying packages on macOS devices, custom applications on iOS devices and leveraging restrictions to swiftly set up, manage and protect their Mac, iPhone, and iPad devices, according to Nick Amundsen, vice president, Jamf Now.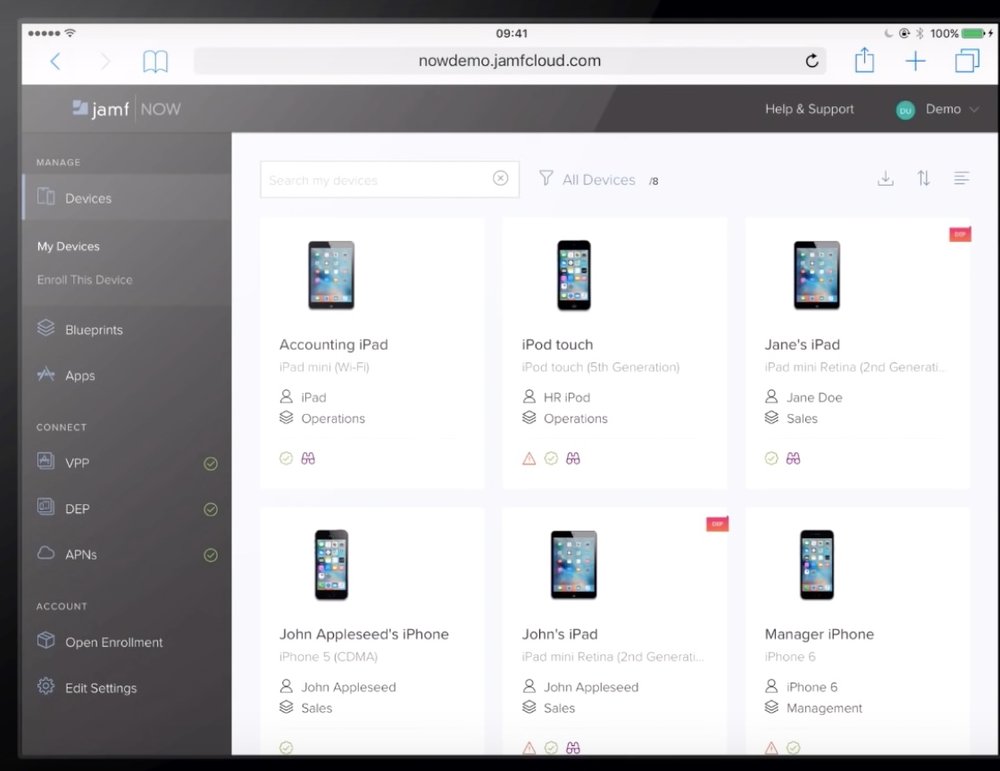 A lot of companies rely on the Microsoft and Adobe suites, two key products that aren't available in the App Store today. With this update, Jamf can empower all businesses to deploy the software and scripts they need to grow, Amundsen says.
Built from the ground up as a SaaS solution for small- to mid-size businesses, Jamf Now is an evolving product that's updated every two weeks. Recently added features include a new tier of functionality for businesses, including:
<!— code from sekindo - Appleworld.today In-Article - outstream —>

<!— code from sekindo —>
Package deployment for Mac for deploying custom scripts and applications with the .pkg file format. This is particularly useful when businesses need to deploy software not available in the App Store, such as Google Chrome, Adobe Creative Suite and Microsoft Office, to their organization's devices, says Amundsen.
Custom iOS app deployment for distributing in-house apps or those built by a third party with custom app deployment for iOS devices. With this functionality, organizations can leverage custom applications across all iOS devices, no matter if the app is only available outside the App Store.
Jamf Now's Standard plan continues to be available for $2 per device per month. The new premium features, including custom package deployment and custom app distribution, are available in a new plan, Jamf Now Plus, today for $4 per device per month. You can sign up for a free Jamf Now account at https://www.jamfnow.com .