With a record 1,500 Apple IT administrators from around the globe in attendance, Jamf, the management standard for the Apple ecosystem, today announced at its Jamf Nation User Conference (JNUC) the general availability of Jamf Pro 10 on Oct. 31.
Jamf also showcased its network of integrations through its newly launched Jamf Marketplace and Jamf Developer Program, demonstrating its commitment to helping companies and schools succeed with Apple. With version 10, Jamf Pro has a new look and features designed to make it easier for new users get started and be productive. It's equipped with breadcrumbs, collapsible navigation and context-aware warnings so IT administrators know what to do next and why. In addition, new dashboards are report-ready, so users can keep stakeholders apprised and their environments in compliance.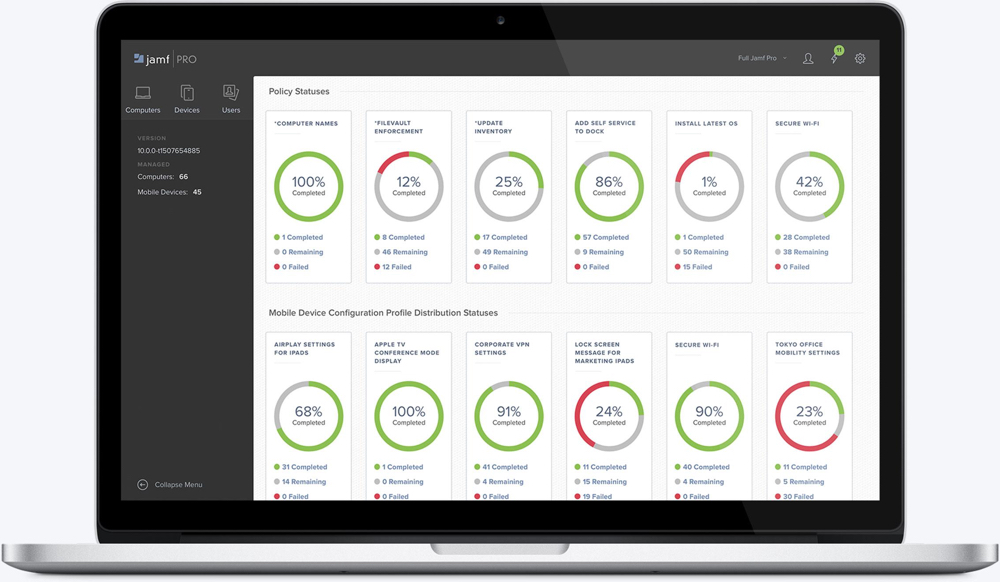 Jamf Pro 10 gives IT administrators automatic visibility into which devices are eligible for each patch and purpose-built patch policies to help automate the scoping and delivery of software patches. Jamf Self Service is now completely customizable. Organizations can brand it with their own logo, banner or doc icon, creating a seamless experience for end users to conduct Mac updates, app installs or get the resources they need to do their jobs. 
In addition to its vast network of integrations, Jamf announced a Marketplace to showcase its most current integrations, apps and consultancies, as well as a Developer Program. The Marketplace is designed to serve as a central location for prospects and customers to find, learn about and utilize valuable tools to integrate with and extend the Jamf platform. To make it easy for organizations to integrate Jamf within their environment, Jamf also announced the Jamf Developer Program. Accessible through a portal, developers now have a single location to access Jamf's API (application programming interface), webhooks and other resources to integrate with Jamf Pro.
Lastly, Jamf is launching two new Jamf Cloud Global Regions in Tokyo and Sydney. Opening today, the new cloud locations offer Jamf's global customer base enhanced performance as well as greater flexibility, control and security to successfully manage their Apple devices.