Some technologies, such as smartphone mirroring, are quickly adopted by new-vehicle owners, while other technologies can take decades to be fully embraced according to the J.D. Power 2018 U.S. Tech Experience Index (TXI) Study.
Two clear examples of technologies with rapid adoption are Apple CarPlay and Android Auto, each of which are quickly becoming "must haves" for many consumers just a few years after their introduction. Both are showing rapid year-over-year penetration increases. In contrast, many technologies that have been around much longer are not nearly as sought-after by new-vehicle owners.
Compatible with the iPhone 5 and later models, CarPlay provides a simplified way to use your iPhone interface on a car's touch screen, giving users access to Siri voice controls, as well as Apple Maps, Apple Music, Phone, Messages, and a variety of third party apps.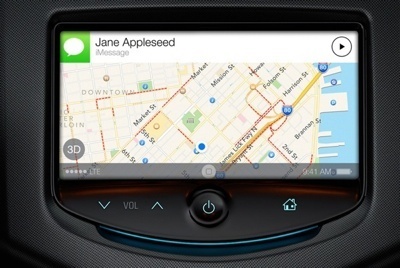 "This rapid adoption of smartphone mirroring is the unavoidable outcome of consumers thinking that automakers are being outperformed by smartphone software providers in certain areas," says Kristin Kolodge, executive director of Driver Interaction & HMI Research at J.D. Power. "Most consumers consider phone systems better for navigation and voice recognition—and they're free. 'Better and free' are hard to compete with, so automakers will inevitably have to cede this territory and will be much better served by focusing on areas where they are the exclusive provider—like driver assistance and collision avoidance—and continue to hone those systems."
Factory-installed navigation systems are easily replaced by another device. In fact, 19% of new-vehicle owners who have factory-installed navigation don't use it and, of these, 70% use another device instead, almost always a smartphone.
In the smartphone mirroring battle, drivers using Apple CarPlay report significantly higher satisfaction with the system than those using Android Auto (777 vs. 748, respectively, on a 1,000-point scale). However, Google fights back when it comes to navigation.
Among owners who use their own navigation system, 56% use Google Maps most often and 16% use Google-owned Waze most often, while only 23% use Apple Maps most often. Even iPhone owners are more likely to use Google Maps than Apple Maps, whereas very few Android owners use Apple Maps.
The J.P. Power study also finds that wide differences exist between automakers in terms of how frequently owners use some of their systems. For instance, the number of owners who say they use their lane-keeping/centering system "every time they drive" ranges from a low of 46% to a high of 67% across the different automakers. For adaptive cruise control, the range is 16% to 42% and for voice recognition it is 10% to 29%.
"Obviously, there is something to be learned about what is driving those differences," Kolodge adds. "Automakers that create systems that aren't being used are making investments in technology that are unlikely to be successful. Today's experience with a technology drives tomorrow's desire. Consumers are challenging the level of usefulness that some automotive technology provides, including whether it's needed at all. For example, although automakers' built-in navigation systems are appreciated for image quality, owners often prefer using smartphone-based navigation because they consider it more accurate."
<!— code from sekindo - Appleworld.today In-Article - outstream —>

<!— code from sekindo —>
Overall satisfaction with new-vehicle technology among owners of luxury vehicles averages 766, while satisfaction among owners of mass market vehicles is 765. This is a 16-point and 15-point improvement, respectively, from 2017.
The study, now in its third year, measures owners' experiences, usage and interaction with 38 driver-centric vehicle technologies at 90 days of ownership. The study provides clarity to auto manufacturers, insurance carriers, telecommunications companies and consumer electronics companies for ways to minimize the gap between driver experience and execution.
In the 2018 study, the Hyundai Kona ranks highest in the small segment; Volkswagen Tiguan in the compact segment; Kia Stinger in the compact premium segment; Kia Optima in the midsize segment; Lincoln MKX in the midsize premium segment; and Ford Expedition in the large segment.
The 2018 Tech Experience Index (TXI) Study is based on a survey of nearly 20,000 vehicle owners and lessees. Awards are based solely on responses from the 14,800 owners who purchased or leased a new 2018 model-year vehicle in the previous 90 days that is an all-new or redesigned model within the past three years.2 The study was fielded from February through July 2018.
For more information about the Tech Experience Index Study, click here.
Want to know the best ways of mirroring Android apps? Check out this post from our friends at JoyOfAndroid.com!