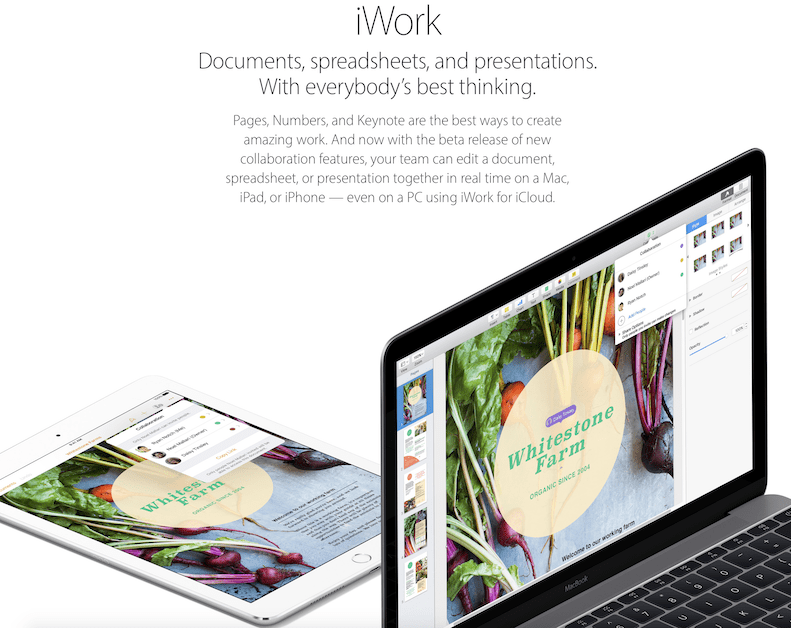 In addition to the availability of Safari 10.0 and macOS Sierra today, Apple also updated the iWork suite of apps — Keynote, Numbers, and Pages — to version 6.0. The updates were hinted about during the September 9 keynote, when the real-time collaboration feature for iWork was briefly discussed. The iOS and iCloud.com versions of the apps have already received the collaboration update; today's update makes the feature universal.
Real-time collaboration is still a beta feature, but in testing with up to 15 other people playing with a document, we found that it works well and is very quick.
Apple also updated iBooks Author to version 2.5 today. The update includes new templates for creating interactive ePub books, support for publishing to iBooks using an Apple ID with two-factor authentication enabled, an improved workflow when publishing books on behalf of multiple sellers, and the old favorite — performance and stability improvements.