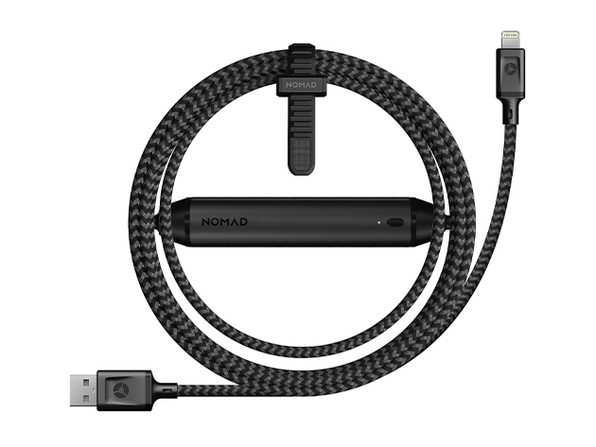 Happy 5th of July, campers! Hopefully all of your favorite devices remained fully charged up during yesterday's festivities, but if they didn't, you learned an important lesson — portable battery packs can be very useful. We have a really impressive deal for you today; a Nomad 1.5 meter Battery Lightning Cable ($19.99), a durable Lightning cable that doubles as a portable charger. Enter promo code FIREWORK15 at checkout and take another $3 off the price!
Nomad's equipment is some of the best in the business, and their cables last practically forever. This battery cable combines a nylon-wrapped MFi-certified Lightning cable with a 2,800mAh portable battery. Just carry the cable with you, and you'll have enough power to give your iPhone 8 a full charge and other iPhones a boost.
Battery capacity: 2,800mAh

20 AWG for fast charging

4X Polyamide Central Core

2X RF shield for fast sync

2X thick moisture barrier

Braided Ballistic Nylon
Order today for delivery in about two weeks. The deal only lasts for about five more days.