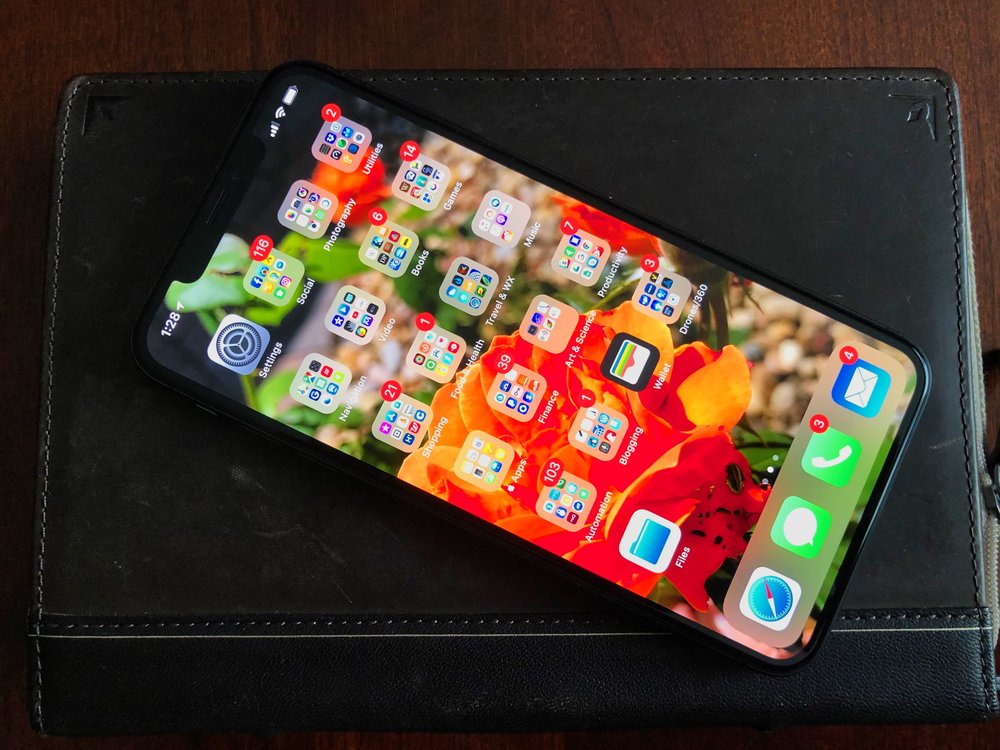 Yesterday, Dennis Sellers published a very good article on Apple World Today stating that even though the new iPhones are indeed expensive, they are worth the money. I concur with Dennis on this and want to add some reasons the price of the new iPhones are definitely worth the cost to me. The prices of the new iPhones range from $999 to $1449. Even though very expensive, I still feel these prices are well worth what Apple asks. Here are some reasons:
The hardware is the best in the world. Even just holding the latest Galaxy Note 9 or Pixel 2 (and I've owned both), they seem much less well constructed than the new iPhones. The build of the iPhone XS Max is solid, it's made of premium materials and has a feel in the hand you simply do not get from the other phones. You know you are holding the best. The inside is even better. It's the only phone in the world with a 7nm CPU and a neural engine that can process 5 trillion operations per second. We have a super computer in our hands.

The software experience is much better. This, of course, is subjective, but I've used a lot of Android phones, including the most recent flagship phones. Android has always appeared "messy and cluttered" to me. Some people cite the fact that iOS has very basic customization as a weakness. I actually consider that a strength. The iPhone Home screen always looks neat and organized. When I help someone remotely with iOS issues I can pretty much know what their layout looks like making it much easier to help them.

It's much easier to try out Apple products. I've bought new Samsung phones, Google Pixels, and iPhones this year. I bought them all on credit since each had interest-free offers. I returned the Google Pixel 2 and Samsung Galaxy Note 9. The Pixel 2 was pretty easy to return, but I was charged a $35 restocking fee. I returned the Note 9 on August 22 and Samsung signed for and received it on August 28. I still have not received my refund, and it's been almost a month. I'm having to play email tag with Samsung. It's neither a smooth nor fun experience. Samsung and Google customer service pales in comparison to Apple's.

I purchased an iPhone X in August, but returned it. All I had to do with Apple is print out the label and drop it off with FedEx. They paid the shipping, there was no restocking fee, and the refund occurred within five days as they promised. Returns to an Apple Store are even easier.

Problems are quickly resolved. When there are issues with an iPhone or software, you can rest assured the Internet will light up and the problem will be resolved quickly. With the other vendors there can be issues that more or less fly under the radar and you wonder if it's just you. Any Apple issues make major headlines and get resolved.

You are buying into an ecosystem with much better apps. The same apps almost always look better on iOS than Android. Most of the time, new apps appear on iOS first and sometimes they are exclusive to iOS.

With Apple you buy the experience. You can go to the Apple store in case of issues. Issues are usually resolved very quickly. Last year the back of my wife's Apple Watch kept coming off. We went to the Apple Store. The watch was out of warranty. This was a Monday. Apple took the watch and on Wednesday of that week FedEx brought a brand new (not repaired) watch that was the next model up at no charge.
<!— code from sekindo - Appleworld.today In-Article - outstream —>

<!— code from sekindo —>
Yes, the iPhones are more expensive, but I'll gladly pay more to be in the ecosystem and have the support. I'll do the same next year. The Apple ecosystem is a walled garden? Yes, but it's a beautiful and safe garden, and one where I love to live.