Is it too late to convince Apple to add mouse support in iOS 11? That's the main drawback that prevents me from replacing my Mac laptop with my 12.9-inch iPad Pro.
The Files app, improved Dock, and beefed-up multitasking features in iOS 11 go a long way toward making an iPad a laptop replacement for some users. I can almost use my biggie-sized tablet as my "secondary Mac" (sorry, but there's no way it can take the place of my beloved 27-inch iMac).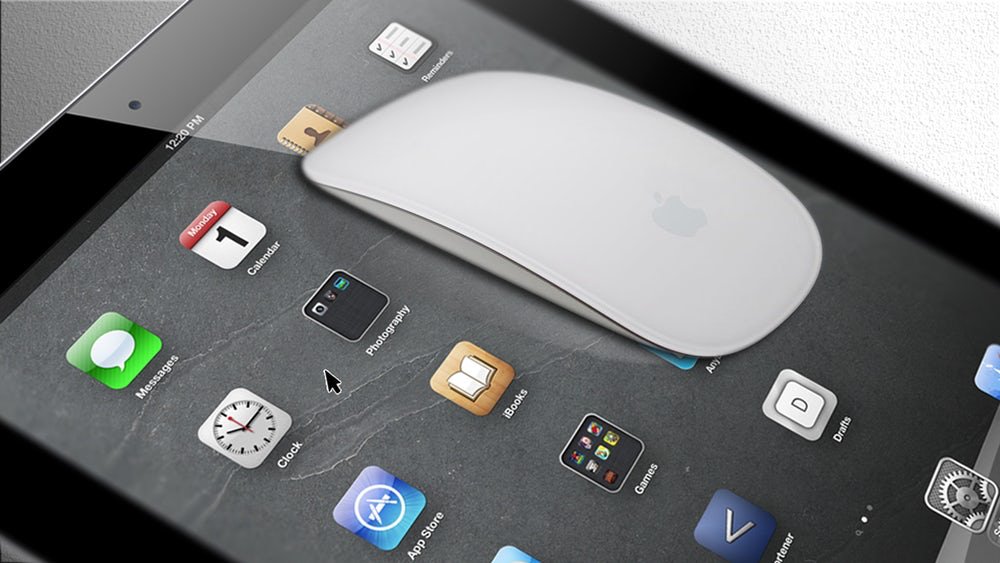 Here's the rub: I do a lot of cutting, copying and pasting between documents. It's a laborious process selecting text by pointing and dragging-to-select in iOS 11. Accomplishing the same thing with a mouse on my iMac is soooo much easier; it's also easier (but less so than using a mouse) doing this with my Mac laptop's trackpad.
In addition to dealing with text, there are other reasons to wish for mouse support on an iPad. For example, if you're using a Smart Keyboard for an extended period, it's inconvenient to have to keep reaching up to the screen to adjust formatting or move the cursor.
Apple has repeatedly said that iOS is optimized for touch and macOS is optimized for mousing. However, if iOS offered support for mice, users who don't want to use a mouse wouldn't have to; they could continue using the touch screen.
The same reasoning can also be applied to a Mac with a touchscreen. You wouldn't be forced to use a touch interface; it would simply be an option. Which is why I think macOS and iPad iOS will someday merge into one.
A touchscreen alone is fine on an iPhone screen, but not nearly as great on a 10.5-inch or 12.5-inch iPad screen if you're want to use one as a MacBook or Macbook Pro replacement.