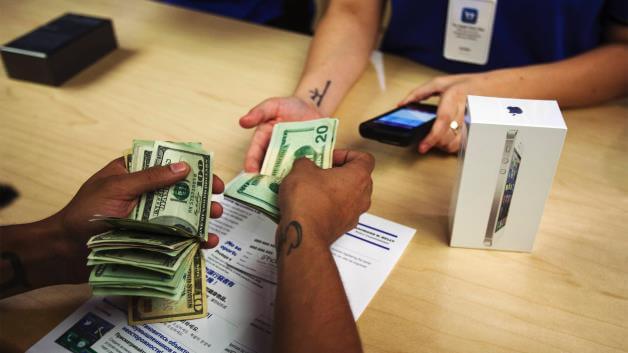 With the announcement of the newest iPhone just a day away, many existing iPhone owners might be starting to think about selling their "old" iPhone to get some cash to help defray the cost of the new equipment. As an Apple blogger, I pretty much have to get each year's new model and unlike some of the writers at the bigger blogs, I can't afford to just go out and buy the new model and throw the old ones into my "museum". So I usually take advantage of online resellers like Gazelle, NextWorth and BuyBackWorld to try to get the best possible trade-in for my old smartphone. If you're considering a move to the new iPhone, it pays to shop around.
As an example, I have an iPhone 6s Plus in excellent condition, 64GB, silver, and locked to the AT&T network. Here's what each of the major resellers offered me:
Gazelle: $281
NextWorth: $365
BuyBackWorld: $270
Between the maximum and minimum offers, there's a difference of $95! Note that the offers will vary depending on many factors, including color, condition, storage, network, and whether or not the device is unlocked. Here are some other examples:
iPhone 6 in good condition, 16GB, gold, Verizon:
Gazelle: $148
NextWorth: $210
BuyBackWorld: $161
iPhone 5s in good condition, 32GB, silver, T-Mobile:
Gazelle: $45
NextWorth: $60
BuyBackWorld: $70
iPhone 6s in excellent condition, 128GB, rose gold, unlocked:
Gazelle: $298
NextWorth: $354
BuyBackWorld: $270
One other thing to remember — these quotes vary from day to day depending on both supply of used devices and demand for them, so what you see here may not necessarily be what you'll encounter tomorrow. Prices tend to fall as soon as an announcement is made, so be sure to consider getting a quote locked in today.