Imagine that your lost iPhone spent five days in the ice and snow, only to be returned by a total stranger in working condition. That's exactly the scenario we came across while browsing Facebook today. 
Brooklyn's Michael McWatters (@mmcwatters on Twitter) shares this incredible story. While walking to his car, one of his six-year-old twins spied what he thought was an iPhone case embedded in some ice on the street.  Michael bent down to investigate. "I looked down at the pile of ice (that was previously snow)," he told AWT, "and saw the iPhone. I got [my son] in the car, opened the trunk, and used a shovel we keep for digging the car out to scrape the phone out."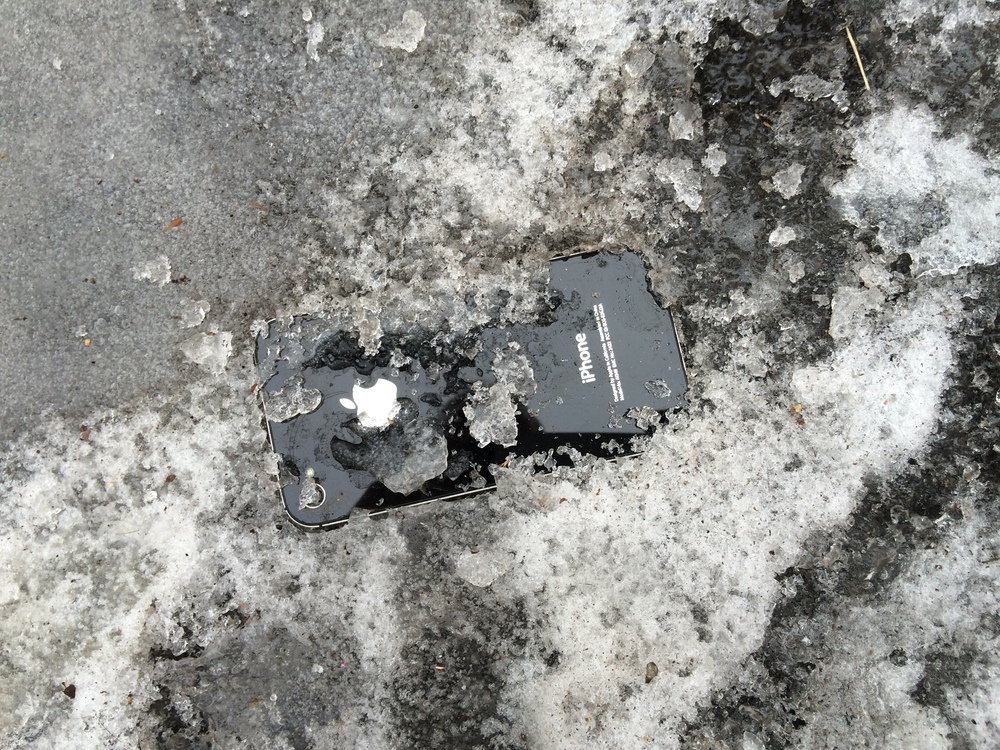 He removed the ice as carefully as possible. Upon examining the freed iPhone, Michael didn't have much hope for it. "It had no protective case, and the Home button was actually frozen solid. It had salt crust, water and ice chips stuck to it, and it was dead as a doornail."
Once at work, Michael connected it to a charger via an old 30-pin cable. About thirty minutes later, he checked on it and was surprised at what he saw. "About half an hour later I checked and sure enough I got the default message saying this phone was lost with a phone number to call."
He spoke to a woman who revealed that the phone belongs to her son, who lost it on Saturday. The craziest part of all is that the woman lives in the apartment building as Michael, just two floors down. He has since arranged to deliver the phone to its owner.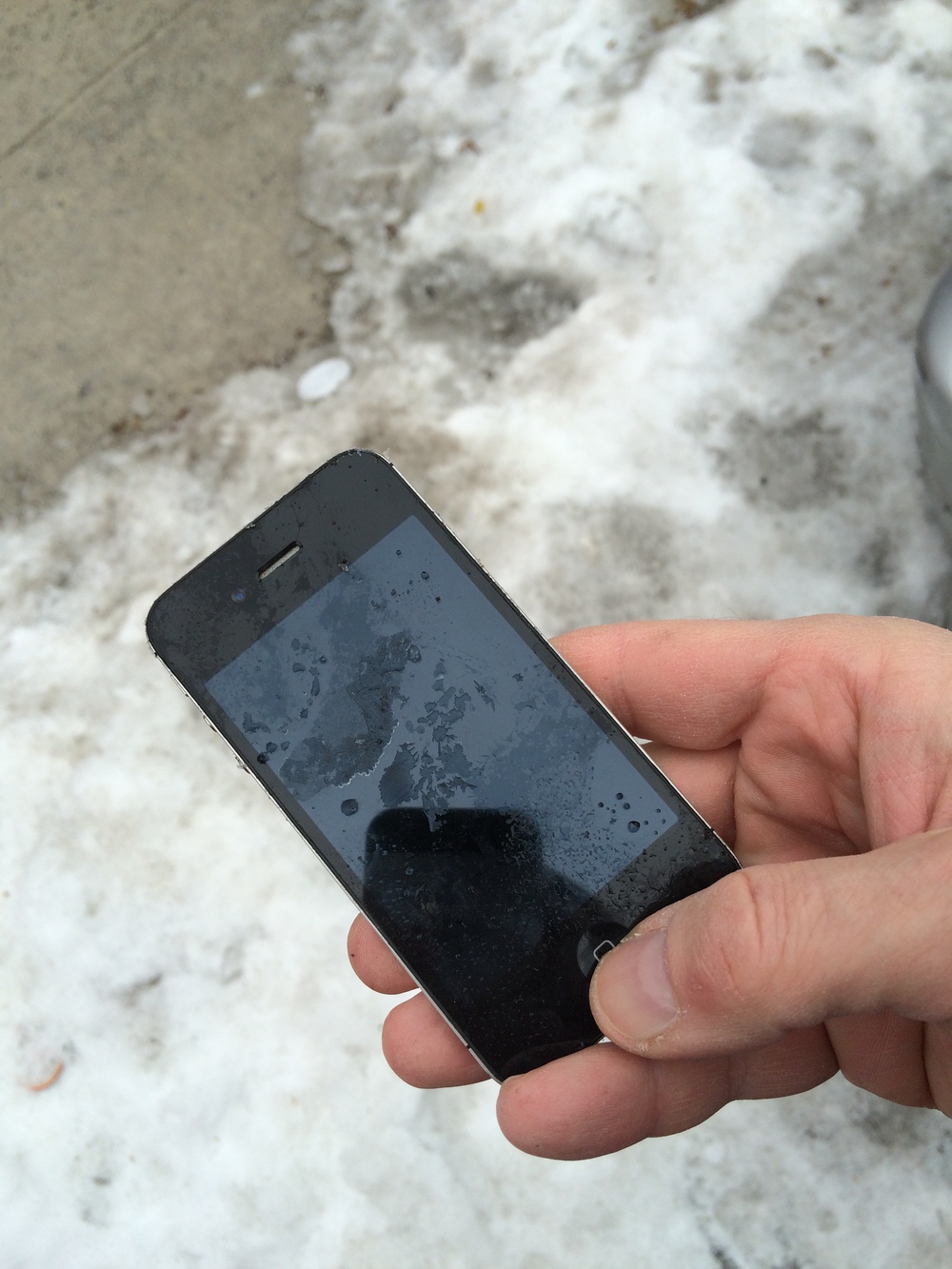 We have big thanks to Michael for sharing his story and photos. And for the young man who lost the phone — twice now, it turns out — we say, buy a case!