India's smartphone market shipments grew 23% year-on-year in the third quarter of 2017 to reach just over 40 million units. India has now overtaken the U.S. to become the world's second largest smartphone market after China, according to the Canalys research group.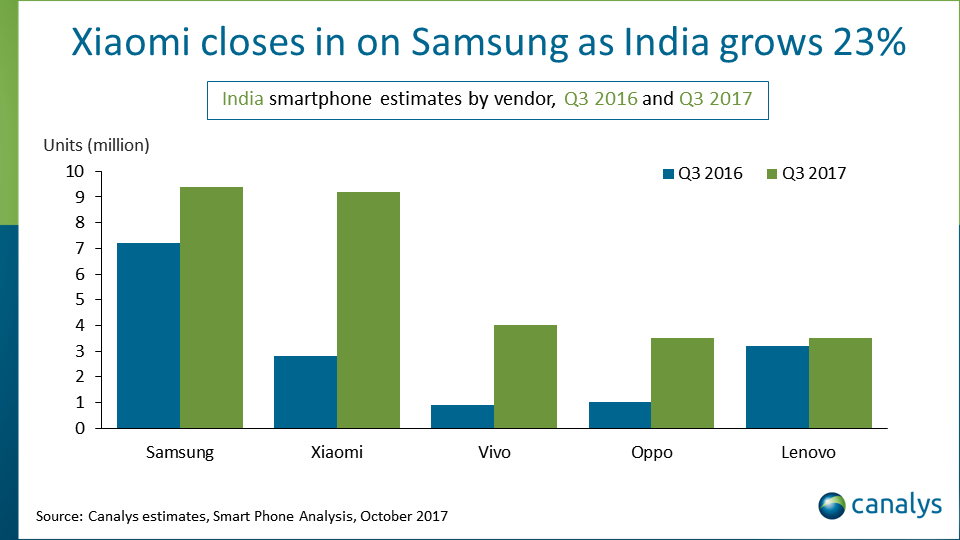 The top five vendors (Samsung, Xiaomi, Vivo, Oppo and Lenovo) now account for 75% of total shipments in India. Samsung shipped 9.4 million smartphones, almost 30% more than in Q3 last year. Second-placed Xiaomi increased shipments by over 290% to 9.2 million units.
Apple began local production in India earlier this year, and its iPhone shipments more than doubled to 900,000 units in in the third quarter of 2017 compared with the third quarter of 2016. That's impressive growth in a market that is skewed toward low-end smartphones, says Canalys Research Analyst Ishan Dutt.