Apple maintained its fifth-place position among tablet manufacturers in India despite shipments declining by 38.2% compared to the previous quarter, according to the IDC research group. The iPad has 5.3% of India's tablet marketshare.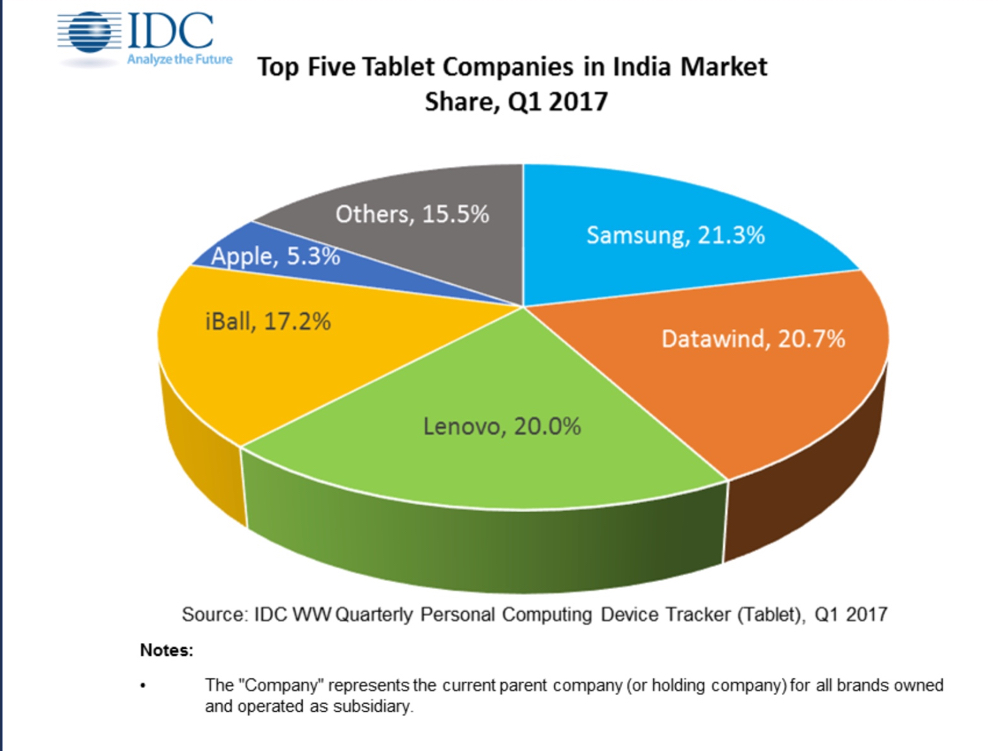 The iPad Air 2 remained the country's top selling model for Apple constituting more than half of its total shipments in the first quarter of 2017. Limited shipments of the iPad mini, which accounted for over one-third of total shipments last quarter, partially accounted for the shrinking of iOS marketshare in India.
Samsung leads India's tablet market at 21.3% market share. Samsung shipments increased 4% quarter-on-quarter in quarter one of 2017, primarily due to healthy growth in commercial shipments. Samsung's Galaxy J Max continues to be the top selling model for the company driven primarily by consumer segment, followed by Galaxy Tab A.
Overall, 701,000 tablets were shipped in India in the first quarter — a marginal drop of 2.2% from 716,000 units in the previous quarter. Tablet shipments in the consumer segment also declined 28% in quarter one of 2017 compared to the same period last year and resulted in an 18.6% year-on-year drop in total tablet shipments in India.