iPhones and iPad users spend lots more money on apps than Android users and the gap is widening, according to new research from Citigroup Global Markets analysts Mark May and Jim Suva — as noted by Business Insider.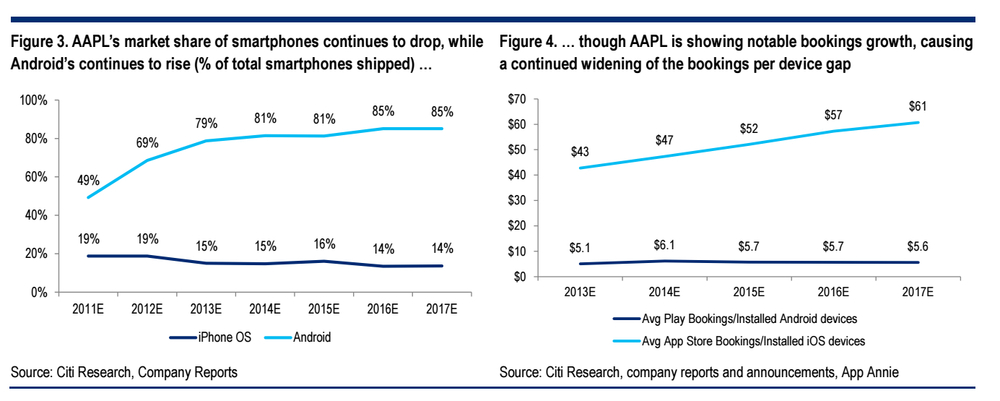 In 2015, they estimate that the average iOS device generated $52 in Apple App Store "bookings," or sales. The average Android phone only generated $5.70 for the Google Play store.
That means the average Apple device spent 9.1 times more on App Store apps and in-app purchases than the average Android user spent on the Google Play app store. That ratio is up from 2014, when the average Apple device spent 7.7 times more than Android devices on apps from the main app stores.
---