If you have not yet upgraded to iOS 10.3 you might want to consider doing so. One of the main features of iOS 10.3 is the new Apple File System.
You can search online and even view the keynote from 2016's Worldwide Developer Conference to see many of the advance features of the Apple File System that make it a better and more modern file system. It replaces HFS Plus, which was introduced in 1998 and which was based on HFS from 1985.
Apple needed a new more modern file system and Apple File System should suffice for years to come and brings a common file system to all Apple products from the Mac to the Apple Watch. (The Mac will receive this updated file system later this year.)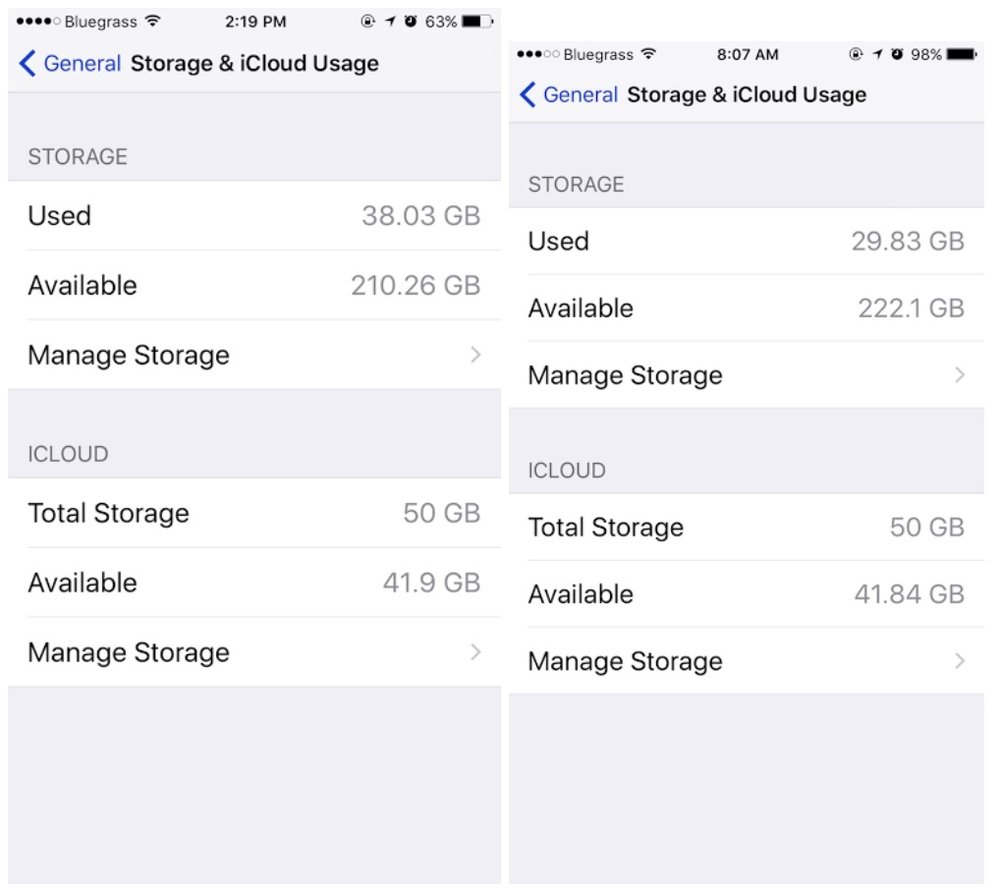 One benefit from the new file system and the way it stores files is that you will probably see an increase in storage. On my 256GB iPhone 7 Plus I gained almost 12GB of storage. I made sure to not add nor delete any media or apps between the times I checked.
Before iOS 10.3 I had 210.26 GB free on my iPhone. A few hours later I had gained about 5GB and by the next morning it was up to 222.1 GB. You can see my before and after screenshots below. I suspect that overnight there was optimization of the file system and files which caused the continued increase in space.
No only did I gain quite a bit of storage, but the iPhone just seems snappier. Granted, the update caused a reboot which always helps the iPhone run smoother, but the new file structure and the way files are read and written should make file access faster. I have not scientifically tested, but the iPhone definitely feels much snappier and smoother.
If you have not updated yet, give yourself a little time when you don't need your iOS device. My iPhone 7 Plus (256GB) took about 20 minutes. Updates are taking longer due to the entire replacement of the file system.