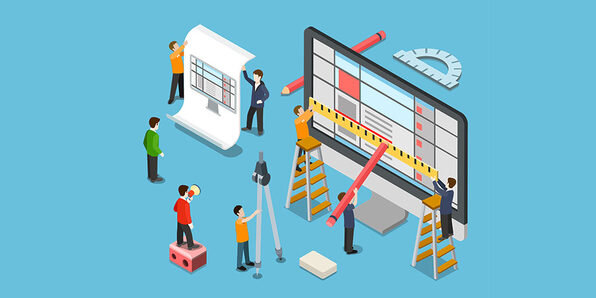 Ever thought about designing and developing websites, either for a living or just to enhance your career? You'll need training, and we have it for you! The Ultimate 2021 Web Developer and Designer Super Bundle ($34.99) provides 14 courses and 439 lessons designed to give you the knowledge you need to excel as a web developer and designer.
The courses include:
Web Design JavaScript Frontend Code Course
This course covers JavaScript and how it can be used to select elements from the web page. Create new elements and update and manipulate elements directly using JavaScript. Explore how easy it is to make your website come to life. The course has mini-projects that you can work on as you progress to highlight what was learned.
Website QA for Web Designers
It's your job to make sure the web developer codes a website that looks exactly like your design, otherwise what was the point of designing the website in the first place? This course will show you a few tips and tricks to working with a web developer including the best way to make live website adjustments and sharing the changes you've introduced with your developer in a way that's quick and friendly, but also helps the developer.
HTML 101: A Beginner's Guide to Coding
If you have never written any website code, this is the course for you. Every website uses HTML and it's a vital skill to know as a web developer. This course is designed for absolute beginners who have never written any code before! Luckily, learning HTML is simple! In this brief course, you're gonna learn everything you need to know about HTML and provide you with the skill you need to continue learning more advanced HTML (or if you wanted to learn on your own).
HTML 201: Intermediate level HTML
This is the intermediate course that comes after the HTML 101 course. If you have already written some HTML then this course is definitely for you. In HTML 201 you will learn slightly more advanced HTML. It will tackle things like internal page links, favicons, asset pathing, tables, beginner-friendly CSS, HTML entities, form and form elements such as input fields and dropdown menus, and how to embed a YouTube video. There are mini-tasks are the end of several videos for you to get hands-on experience as you progress through HTML 201.
CSS 101: A Beginner's Guide to Beautiful Websites
CSS is the one and only way to make your website look beautiful. Without CSS, your website will look like it's from 1997. That was OK until about 2005. But these days you want a modern-looking website. A modern looking website will represent you better than a pure HTML website. This course will cover all the beginner subjects, plus it will dive into CSS properties such as font colors and sizes, background colors and images, height and width, padding and margin, borders and rounding borders, display properties, floating elements, and much more. There are several small tasks at the end of several videos for hands-on experience so you can practice what you've been watching right away.
CSS 201: Intermediate level CSS
This is the second step in being able to write really powerful CSS and making your websites look amazing! This course starts by quickly reviewing some of the things discussed in CSS 101, and then jump into more advanced CSS like absolute positioning and making pixel-perfect web designs. It will also tackle working with a designer, so when you land your first web development job as a frontend web developer you'll be prepared to work with a professional designer.
CSS 301: Responsive Web Design
This is the "final step" when learning CSS – how to make your website "responsive". Responsive web design is the act of making your HTML elements "snap" to different locations and to look different on different devices. In this course, you'll use your knowledge of background colors, border radii, font colors, flexbox, and grid to start making a web page act responsively. Lastly, you'll finish this course by creating a page layout using flexbox (alternatively you can use CSS grid) and making the template responsive – that is, you'll make it "mobile-friendly" so when you shrink down your browser size, it looks great on tablets and phones.
Understanding How Websites Work
Learn how your computer "talks" to a website. In this course, you will learn how your computer (and web browser) communicate with a website. When you ask a website for information, the server you're talking to gives you files to download. Your browser safely does this in the background and puts all the different files together. If it needs to make more requests, it will make more requests and await another server response. In this course, you will learn how all of this works, why it's important to know all this, and how to check in on your requests and responses.
Web Development Fundamentals
Learn how to get into web development. In this class, you're going to explore what web development is and how exactly to get into web development as a hobby or career. If you're brand new to coding, software development, or web development, this is where you should start as this is the perfect introduction to web development course. The course will explain the terminology and common words used in the industry. And then it will dive into open source and what it is, why it's important, and what companies are looking for in open source contributions.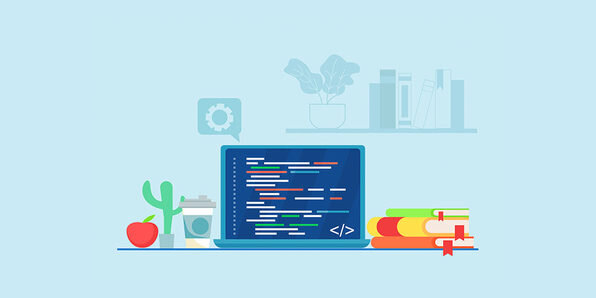 HTML5 Canvas Element: Quick Introduction to Canvas HTML5
The canvas element is part of HTML5 and allows for dynamic, scriptable rendering of 2D shapes and bitmap images. This course will walk you through how to use JavaScript code and syntax to create visual content within the HTML5 canvas element on the webpage. You'll learn how to create your first game — a fun interactive battle game with a computer brain and dynamic values.
HTML5 Canvas: Create 5 Games & 5 Projects
This is a hands-on course that will help you put your HTML5 skills and knowledge into practice. In this course, you will create 5 Canvas-based games: Pong, Catcher, Bubble Popper, Brick Breakout, and Battle Bots. You will also work on 5 projects. This course requires prior coding experience to help you work easier.
JavaScript: Create 5 Fun Word Games
Explore how you can build your own games online using JavaScript. This course will help you learn about game design and teach you the steps to create fully-functional games from start to finish. Create your own version of the game in just a few hours! Source codes are included.
JavaScript Math Games: Project for Learning Code from Scratch
Put your JavaScript skills to the test – create a fully functional Math game from scratch – perfect for kids to learn math. Test your kids or anyone who wants to put their math skills to the test, math skills with a dynamic math quiz game built with JavaScript. The lessons of this course will walk you through all the steps to create a fully functional Math game in which you can set the parameters.
How to Get a Job as a Web Developer
This is an updated course to keep up with the changing technologies. This course now includes the secret way to get a job interview without submitting a resume. It's not really a "secret" it's just a technique that nobody talks about — until now. It'll change the way you look for a job as a web developer! In this course, you'll also learn how to bypass submitting a resume to strangers, and how to get an interview with your dream company.