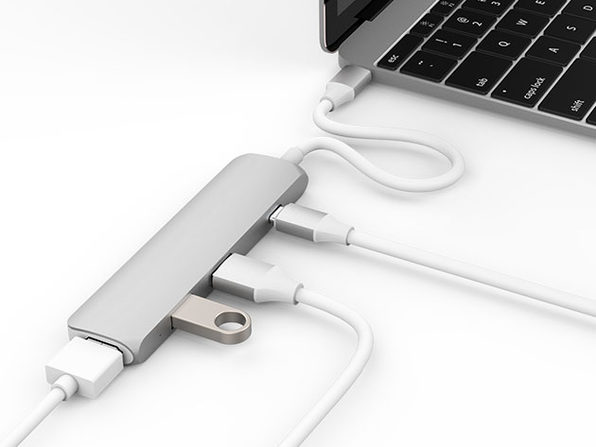 Have a MacBook Pro or MacBook? Those USB-C ports can be a bit annoying to new owners, because in the past you probably bought a lot of "regular" USB peripherals that don't plug right into the new laptop. We have a solution, and it's not going to break the bank! This HyperDrive USB-C Hub with 4K HDMI support is only $44.99 for a limited time, and it can help turn your frustration with USB-C into happiness.
What can this lightweight hub do for you?
Expand your new MacBook's ports to accommodate HDMI cables, syncing cables, camera cords, flash drives, microSD cards & much more
Play 4K HDMI video on external monitors w/ 4K HDMI support
Charge your laptop w/ pass-through charging, without having to remove the hub
Carry anywhere easily thanks to a portable, sturdy design
This deal won't last for long. Get the HyperDrive USB-C Hub today!