We have a real treat for Apple World Today readers with some free prizes to help you celebrate Halloween. The deals are from our friends at iMyFone, who want you to have a chance to win an iPhone 12 or other great prizes, and hear about a 6-in-1 app bundle at a bargain price.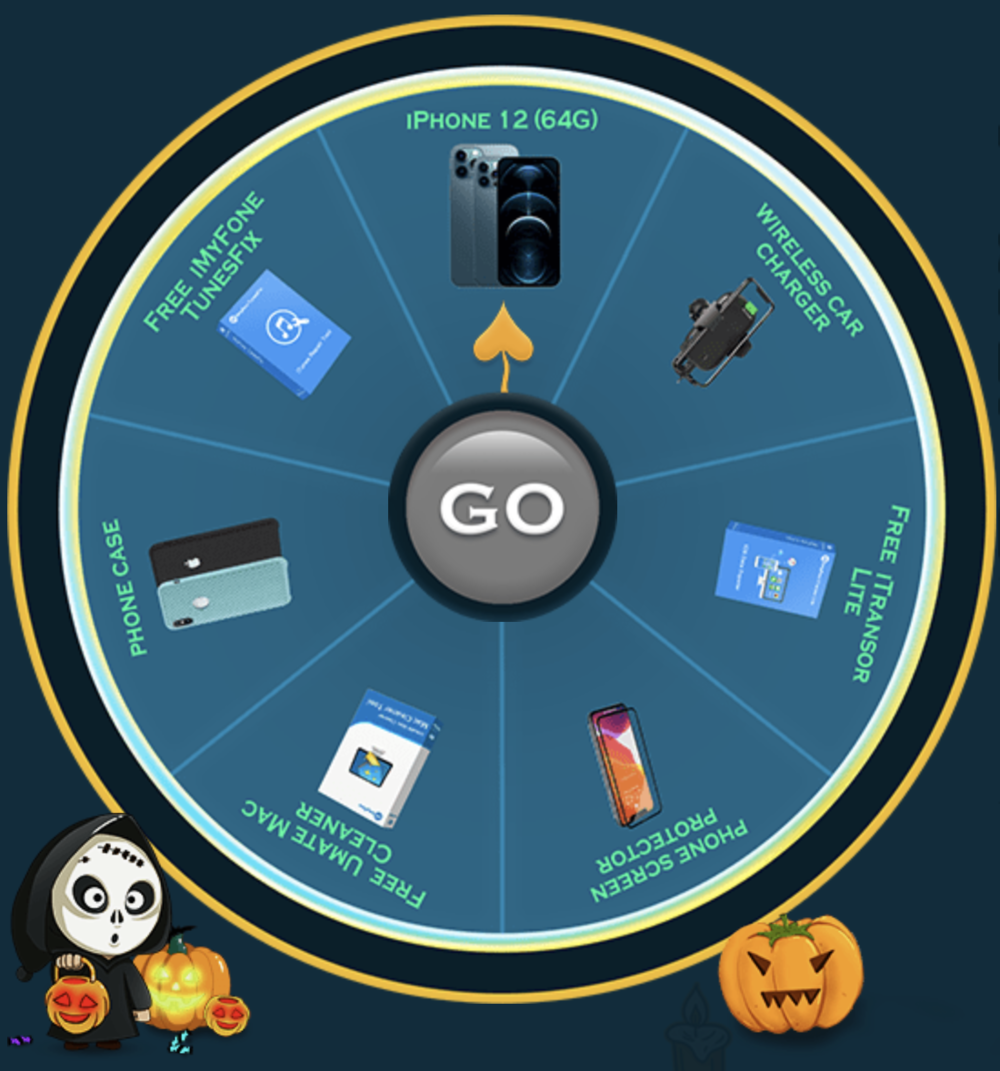 Spin the Lucky Wheel — Everyone's a Winner!
Start off with a spin of the lucky wheel, and you may be one of two winners of a 64GB iPhone 12. That's not the only prize, though — iMyFone is also giving away 1,000 iPhone cases, 1,000 screen protectors, 1,000 wireless car chargers, and an unlimited number of free licenses for iMyFone TunesFix, Umate Mac Cleaner, and iTransor Lite.
How do you enter? Go to the iMyFone Halloween Campaign webpage, and share the lucky wheel game with your friends on social media. That gives you the chance to push the GO button for your spin of the wheel.
Check Out the iMyFone Halloween Gift Pack!
That's not the only way iMyFone is providing you with all treats, no tricks. There are a limited number of iMyFone Halloween Gift Packs available for just $99.99. This is a 6-in-1 app bundle that normally retails for $509.70, so you're saving over 80% on the price of these apps. What's in the bundle?
Fixppo (iOS System Recovery)
Fixppo is the go-to tool for repairing issues with iPhones, iPads, iPod touch, or Apple TVs, and it takes just three easy steps to solve problems that otherwise might have you running to the Apple Store to get help. Fixppo does it all without losing any of your data.

LockWiper (Remove Apple ID, screen lock, MDM and screen time passcodes)
Did you lock yourself out of your iPhone? Did someone give you an iPhone for which they forgot the password? Regardless of the situation, LockWiper easily removes passcodes from your iPhone.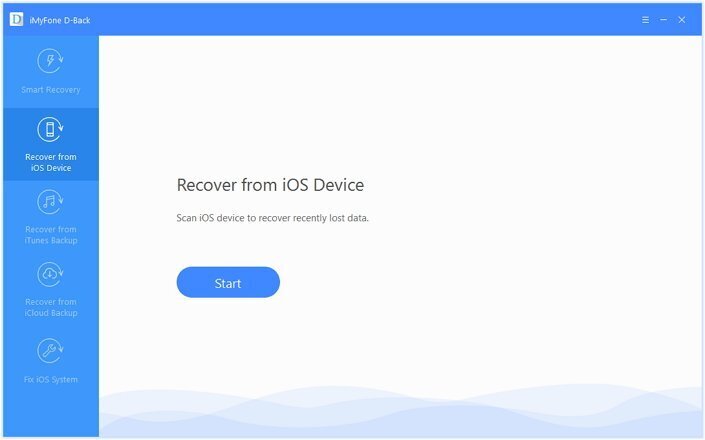 D-Back (Recover lost or deleted data)
You know that scary feeling when you realize that you deleted something from your iPhone or iPad? Banish that feeling with iMyFone D-Back, which recovers more than 18 types of lost or deleted data directly from your device or from an iTunes or iCloud backup.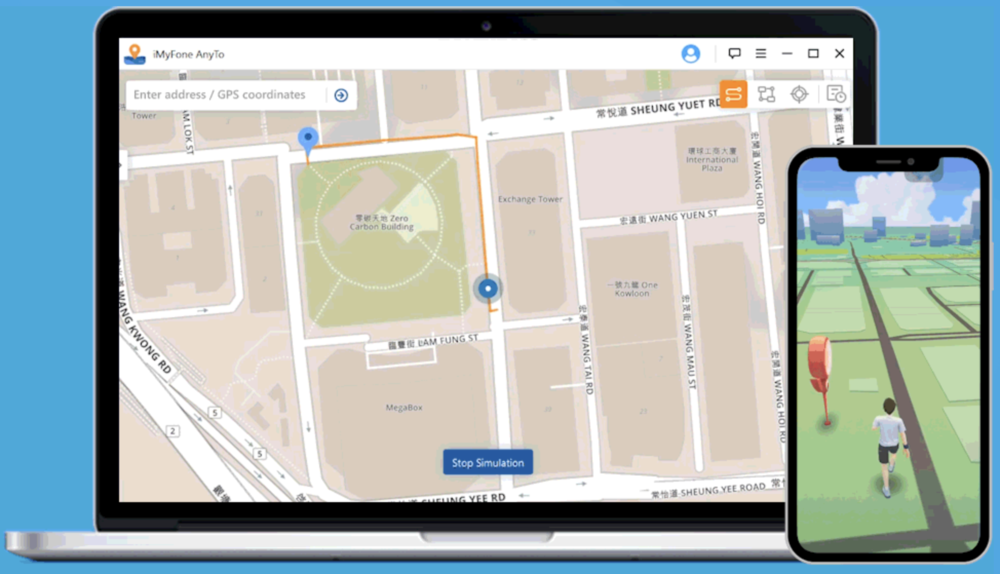 AnyTo (Change GPS location with one click)
Have you ever wanted to do a social media share with friends from some incredibly wild place like the South Pole? iMyFine AnyTo lets you change your GPS location on iPhone or iPad. This is also great if you want to prevent yourself from being tracked at some location, or to reach geo-specific features on location-based apps. You can even simulate movement along a track!
iTransor for WhatsApp (WhatsApp/WhatsApp Business transfer tool)
Do you use WhatsApp or WhatsApp Business? iTransor for WhatsApp transfers, backs up, restores, and exports iPhone and Android WhatsApp messages in three easy steps.
Umate Pro (Erase iOS data permanently and secure your privacy)
Want to erase your iPhone or iPad completely to make it so your data can never be recovered? This is a great thing to do before giving away or selling an old device, and it's also a recommended first step in cleaning a device that's running slowly. iMyFone Umate Pro is the best utility for completely wiping your device.
Those are the six iMyFone utilities that you can get at 80% off the regular price as part of the Halloween Gift Pack!
Here's Another Treat: Up to 80% off Other iMyFone Apps
It's all treat and no tricks for you while these Halloween deals last! As if a spin of the lucky wheel and the Halloween Gift Pack weren't enough, iMyFone is also offering savings on the individual apps that make up the Gift Pack:
iMyFone D-Back, regularly $69.95, now $19.99

iMyFone Fixppo, regularly $59.95, now $19.99

iMyFone LockWiper, regularly $69.95, now $29.99

iTransor for WhatsApp, regularly $59.95, now $19.99

iMyFone AnyTo, regularly $49.95, now $19.99

iMyFone Umate Pro, regularly $49.95, now $14.99
Other apps not included in the Halloween Gift Pack are also available individually and on sale, including:
---
Take advantage of these great prices, and take a spin on the lucky wheel. It's all part of the iMyFone Halloween Campaign!