There have been two recent rumors about an iMac refresh. I hope at least one of these is wrong.
One rumor says the next gen all-in-one will ship this week — which makes sense, as an update is overdue. The other says this iMac won't sport the long-awaited design revamp — which also makes sense as Apple might want to save that for an Apple Silicon iMac.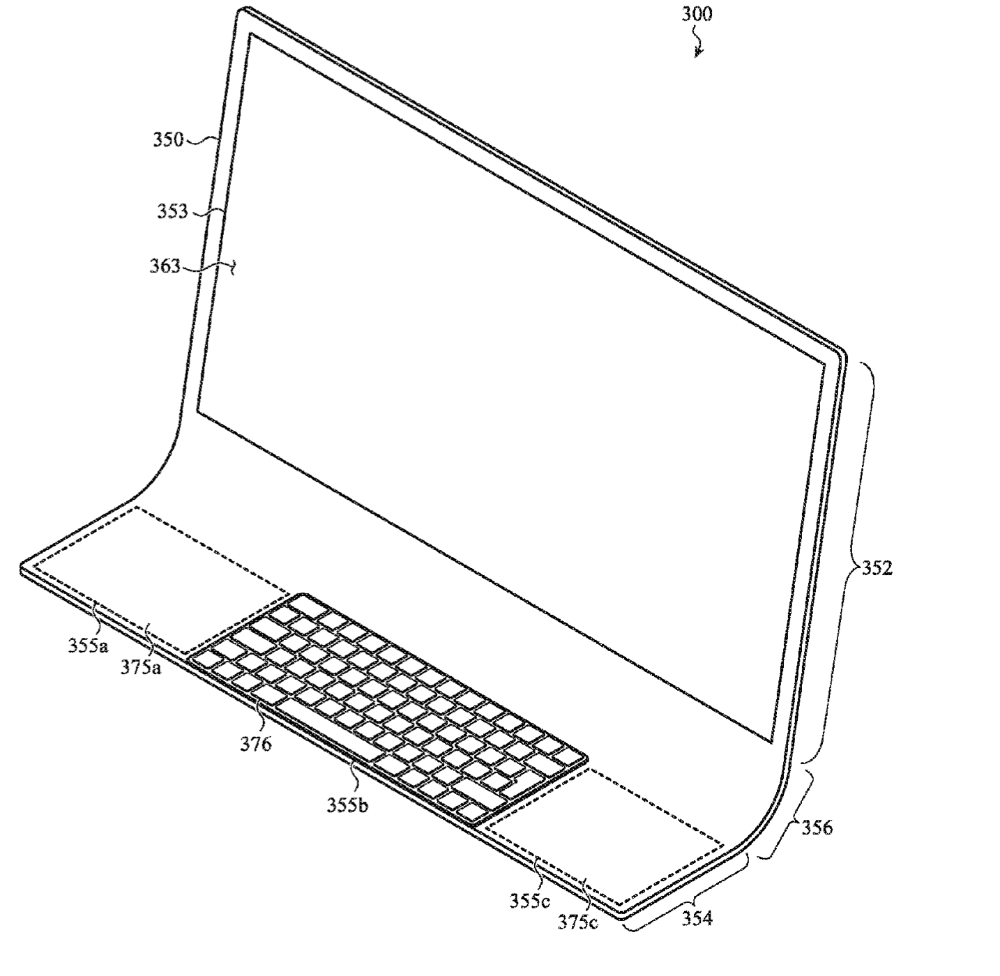 While the latter speculation makes sense, I hope it's wrong. Analyst Ming-Chi Kuo has predicted a 24-inch iMac with Apple Silicon this year. However, the latest scuttlebutt says the first such Macs will be a 13-inch MacBook Pro and a 13-inch MacBook Air.
I'm a big iMac fan, so I'd love to see a 27-inch all-in-one with a fresh industrial design before mid- to late-2021. One such redesign is based on a January 2020 patent filing for an "electronic device with glass housing." It's pictured in a drawing from the patent filing and in a mock-up based on the patent filing
If the ideas proposed in the patent filing ever come to fruition — and Apple files for LOTS of ideas and designs that never see the light of day — it could produce an all-in-one desktop made of a single (large) pane of glass. That single pane would include the display, keyboard, and two trackpads.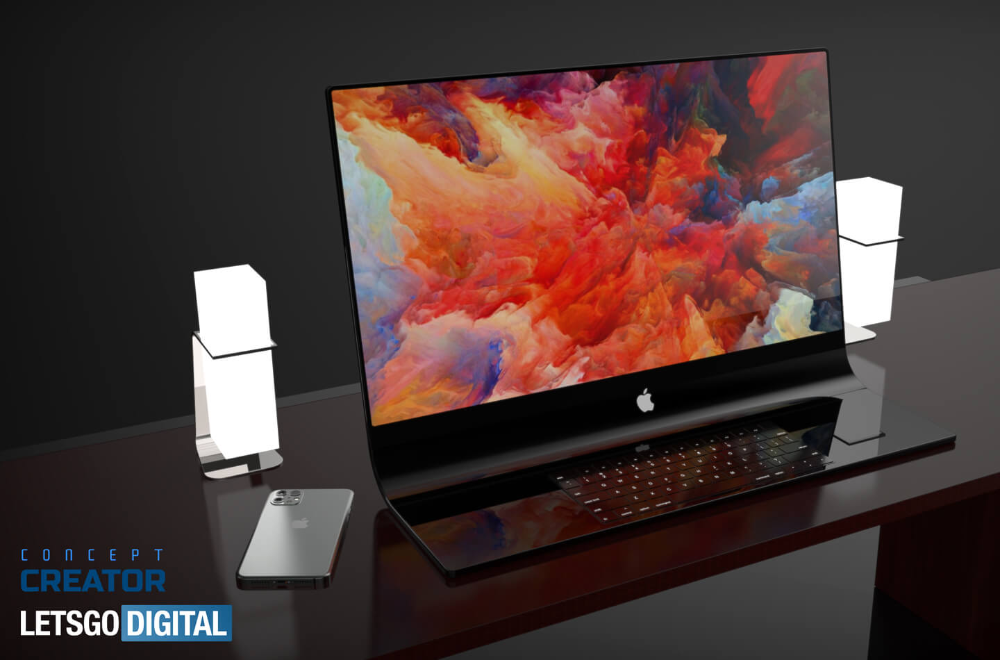 In the patent filing, Apple notes that many electronic devices include multiple distinct components in which input and output devices are provided. For example, a display enclosure may be separate from an input device or keyboard enclosure. Additionally, the enclosure of some traditional electronic devices may be formed from materials that are easily scratched or that provide an inferior tactile feel or visual appearance. Apple apparently thinks a true all-in-one made of a single sheet of glass is a viable solution.
Interestingly, the keyboard in such an iMac could be be a keyless keyboard with force sensing and haptic feedback. The patent filing mentions one or more input components (e.g., touch sensors, force sensors, biometric sensors, and the like) that may be coupled to the housing member and configured to detect inputs at the input area.
Or it could be a more traditional keyboard with a storage configuration in which the keyboard is positioned at least partially within the opening. The keyboard could extend from the opening.
Of course, in an ideal world, I'd be able to get my hands on a 27-inch Apple Silicon iMac before Christmas!
By the way, Apple Silicon is, per Apple, "world-class custom silicon to deliver industry-leading performance and powerful new technologies." It involves customized ARM technology, as well as Apple's own System on a Chip.
By the way, reliable leaker Jon Prosser tweets that there'll be no iMac release this week, but that it will come in August — but with no redesign.