This week Apple unveiled the Apple TV 4K. The product will be priced at $179 and $199 for 32GB and 64GB versions. Will it be a game changer? One research group says "no," though it will be successful.
IHS Markit says though Apple has delivered a 4K-capable Apple TV on a timely basis, as the 4K ecosystem begins to accelerate thanks to limited-but-improving 4K content availability and rising 4K TV adoption. Additionally, the competition (namely Roku, Google, and Amazon) have launched a variety of 4K-capable products, with Roku already supporting 4K at 60 fps with HDR support. This move brings Apple to competitive parity in hardware, coordinated with 4K and HDR content availability from the iTunes store.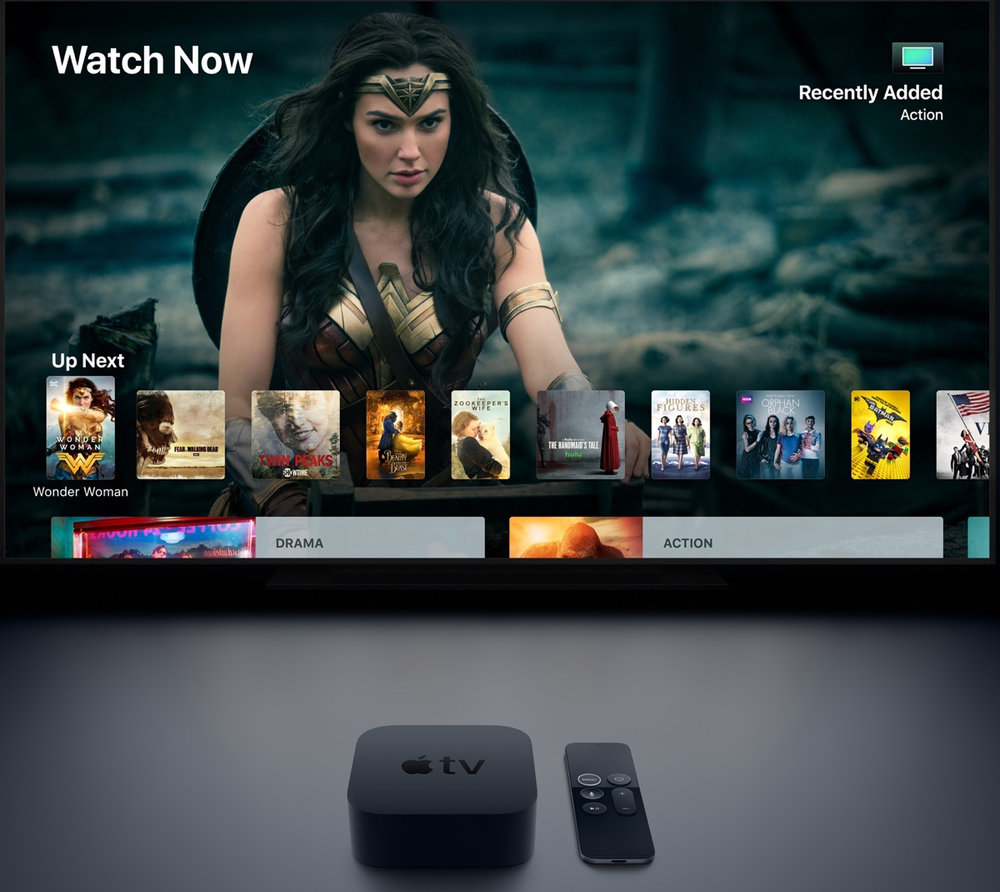 In value-added features, the new Apple TV's gaming capabilities are considerably improved, according to IHS Markit. Also, the ability to view and control HomeKit devices also was demonstrated, which may prove a differentiator over time if the HomeKit ecosystem's adoption proves substantial, adds the research group.
Still, the launch of the prior fourth-generation Apple TV didn't generate the positive momentum needed to overtake the competition, with Apple's current price positioning a competitive liability, according to IHS Markit. Globally, Apple TV remains behind in shipments, facing steep competitive pressure in North America from Roku, Google, and Amazon, and globally from Google (with Roku and Amazon in select markets).
Today's competitive landscape for Apple TV spans from $25 to $100 for basic streaming video enablement to 4K HDR 60fps support. Though some of Apple TV's must-have unique appeals for iOS device owners previously were the integrated ability to view content stored on iPhones and perform screen mirroring via AirPlay, competitors all have some capability to provide similar functionality via additional apps either iOS-device-side or receiving-device-side, according to IHS Markit.
With iOS mirroring and media playback less of an exclusive hook for iOS device owners, the new Apple TV faces an uphill battle to regain lost ground against the competition due to a price/capability ratio that offers mostly feature parity at an 80% to 100% premium, says the research group.
The caveat is the fourth/fifth generation Apple TVs' collective differentiator – gaming. However, gaming as an added-value proposition with the prior model has not generated sufficient consumer response at the $149-199 price tiers to substantially advance the brand's competitive position in the streaming video device market. Therefore, it's "unlikely, with a new three-product lineup continuing to span $149-199, that the addition of 4K and HDR will motivate enough consumers to change Apple's competitive standing," says IHS Markit.
This pricing-induced status quo is expected to be reinforced by competitors' further drops in 4K streaming device pricing and new product introductions over the next several quarters. As a bellwether, gray-market generic Android set-top boxes capable of 4K at 60 fps are already less than $40 in China. 4
IHS Markit predicts that the Apple TV 4K's premium over increasingly aggressive competition is expected to limit the new model's available market to "primarily aggressive adopters and the Apple product-faithful with higher amounts of disposable income."
However, it will still be financially successful within these confines, and will provide Apple ecosystem users with a well-integrated way to purchase and stream 4K and HDR content to their TV, adds the research group.