The gang at iFixIt, who tear down tech gadgets so we don't have to, have disassembled Apple's new AirPods Pro. Their AirPods Pro Teardown highlight include these bullet points:
° Instead of a proprietary battery stuffed deep into the stem, the Pros use semi-standard button cell batteries—a bit like those iFixIt found in the Galaxy Buds—although unfortunately soldered.
° Due to the tidier design, iFixIt got quite a lot farther with nondestructive disassembly this time—but eventually the ultrasonic cutter came out, and carnage ensued.
° iFixIt had to deform the case pretty heavily to wedge a spudger in there, but we managed to free the dual-cell Pro battery without too much trouble. At 1.98 Wh, it flexes solidly on the amateur AirPod 2's single-cell 1.52 Wh case battery—as well as the 1.03 Wh Galaxy Buds case.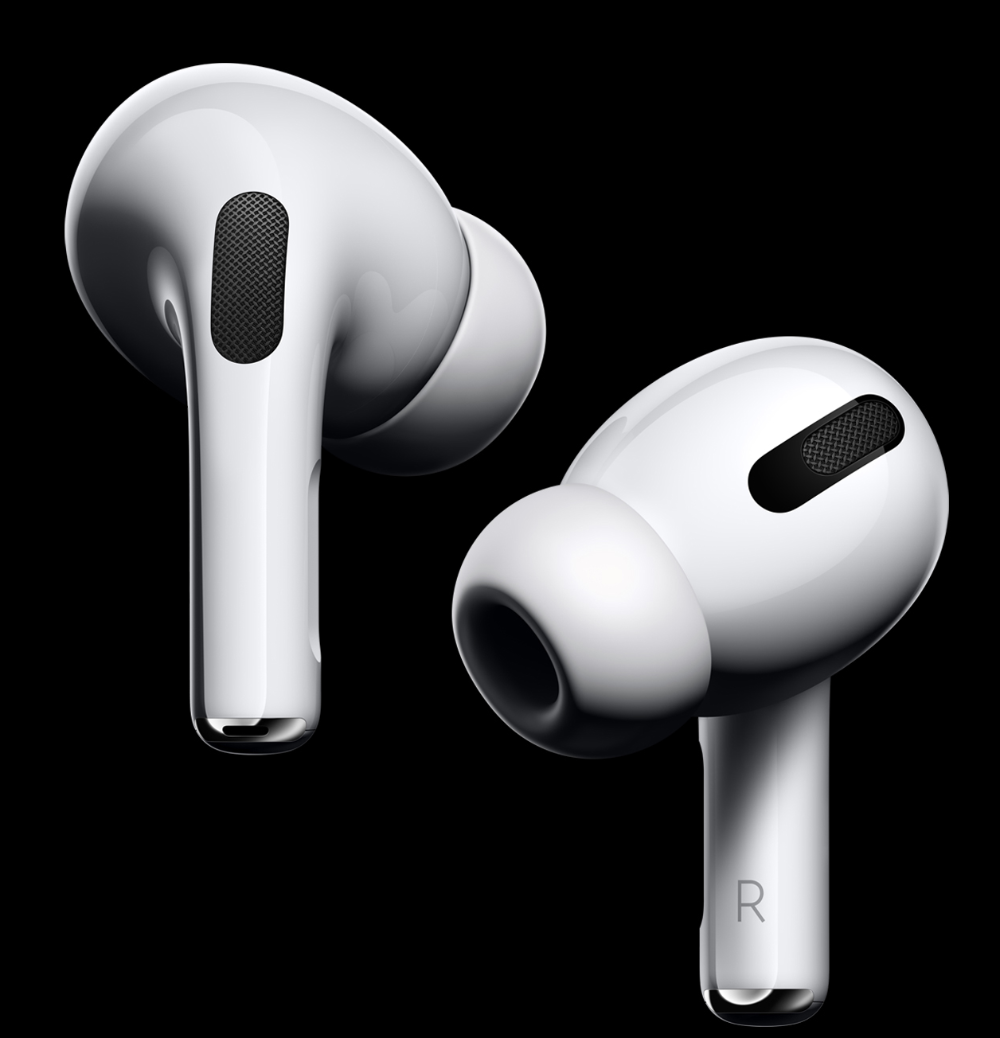 The conclusion: "The Pro line does seem more thoughtfully assembled—opening a 'Pod is possible without damage, and replacing the case battery requires way less Freddy-Kruegering—but it's still no picnic. We see these Pros going to the same eventual grave as their amateur counterparts. Even the score comes back to haunt us with a gloomy 0 out of 10 on our repairability scale."
AirPods Pro cost $249 and are available to order from apple.com and in the Apple Store app in the U.S. and more than 25 other countries and regions. They require Apple devices running iOS 13.2 or later, iPadOS 13.2 or later, watchOS 6.1 or later, tvOS 13.2 or later, or macOS Catalina 10.15.1 or later.
Customers can add personal engraving to AirPods Pro, AirPods with Charging Case and AirPods with Wireless Charging Case for free on apple.com and the Apple Store app.