MacRumors.com, basing its conclusion on "a few whispers and some research," says it "thinks" that Apple has bought a company called Faceshift.
The company's Faceshift Studio is a markerless facial motion capture system. The software analyzes the face motions of an actor, and describes them as a mixture of basic expressions, plus head orientation and gaze, to create a custom 3D avatar, and to record facial animation data in real time. The animation data may be streamed live into Maya, MotionBuilder or Unity, or exported in a range of standard file formats, including BVH and FBX.
Faceshift Studio 2015 — which has reportedly been discontinued — is (was?) available for Mac OS X and Windows. Each seat of the software costs US$1,500/year. You can also get a perpetual license for non-commercial use for $150.
IF the rumor is true, it's not Apple's first rodeo when it comes to facial motion and gesture control technology. In Mac Apple was granted a patent for "locking and unlocking a mobile device using facial recognition." The invention could theoretically be used to unlock your iOS device — and perhaps a Mac — by analyzing your mug with the gadget's on-board camera.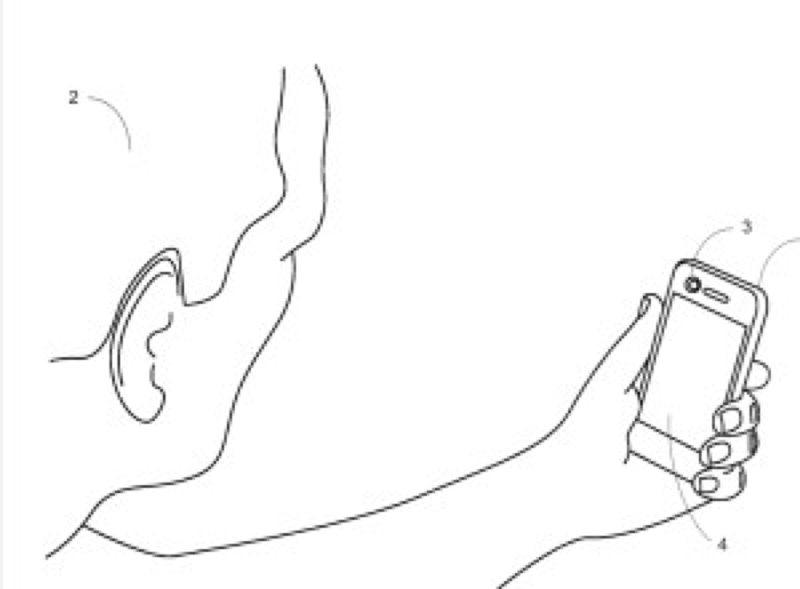 Last year Apple was granted a patent for a "lens array projector" that involves a projection-based 3D mapping solution. The result could be gesture recognition on Macs, Apple TVs and iOS devices akin to that of Microsoft's Xbox Kinect. Another 2014 patent filing for a "computer user interface system and method" could involve a Mac display with sensors built into all sides of the screen's bezel.
The sensors would recognize hand gestures. The gestures could be used to scrolling, selecting, zooming, and more. In 2013 Apple was granted a patent for gesture control of multimedia editing applications. 
In 2013, Apple bought PrimeSense, an Israeli maker of chips that enable three-dimensional (3D) machine vision. The chip's 3D sensors are designed to enable nature interaction between people and devices and between devices and their surroundings. Its machine vision products map out 3D environments and track movements of bodies, faces and facial expressions.
And in 2010 Apple scooped up all of the shares of a Swedish face recognition company called Polar Rose. The company had a service that allowed users to name people in their photos on photo sharing sites like Flickr and 23hq.com using their Facebook contacts. Using their facial recognition Polar Rose applied auto-tagging for users.