iDevices has launched its $499 Smart Home Essentials Kit, an Apple HomeKit and Alexa-enabled system featuring three iDevices Sockets (connected light bulb adapters), five iDevices Switches (indoor connected plugs) and two iDevices Outdoor Switches (rain-tight connected plugs).
It requires no central hub, gateway or bridge and comes with a Concierge Service, giving users priority support access and the ability to set appointments with iDevices' smart home experts for everything from product setup to advanced use tutorials. iDevices will also provide personalized tips, tutorials and exclusive promotions to take full advantage of what the Smart Home Essentials kit has to offer. Once customers are setup and ready to go, the iDevices Connected app serves as the central controller, providing users with convenience, security and the ability to control their home from anywhere, says Chris Allen, CEO of iDevices.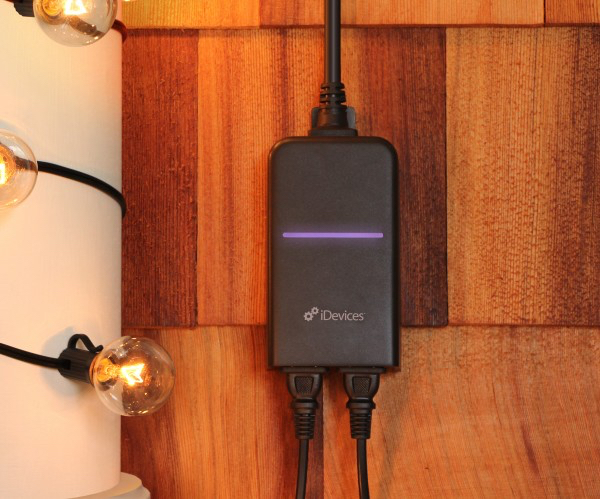 The free iDevices Connected app allows users to add any iDevices product to their home network, securely pair them with their smartphone or tablet, add them to a room, set dynamic schedules and add custom photos and names. The app also has the ability to support HomeKit and Alexa-enabled products from other manufacturers.
iDevices products don't require an external hub or subscription and work right out of the box with a simple connection process. Users don't even need to know their Wi-Fi password to get set up. You can securely access iDevices products from anywhere through the iDevices IoT Cloud Infrastructure. The cloud service is free and requires no login.
Users can design custom schedules and scenes. iDevices products have the ability to remember events and ensure sure they happen even when the user is away. The iDevices Switch and Outdoor Switch provide customers with energy tracking and reporting to help save money on utility bills.