Overall, I'm a fan of Apple's Magic Mouse for use with my Mac. However, it's VERY irritating that the recharging port for its rechargeable battery is located on the device's bottom. This means the mouse is completely useless while it's charging.
Apple says you'll get about two months of usage from a single charge on the Magic Mouse 2, which is nice, but the device takes two hours to fully charge. There needs to be a better solution.
I'd love for Apple to make a mouse pad with a built-in charger for a mouse equipped with wireless charging. In other words, the new MagSafe tech for iPhones brought to the Magic Mouse.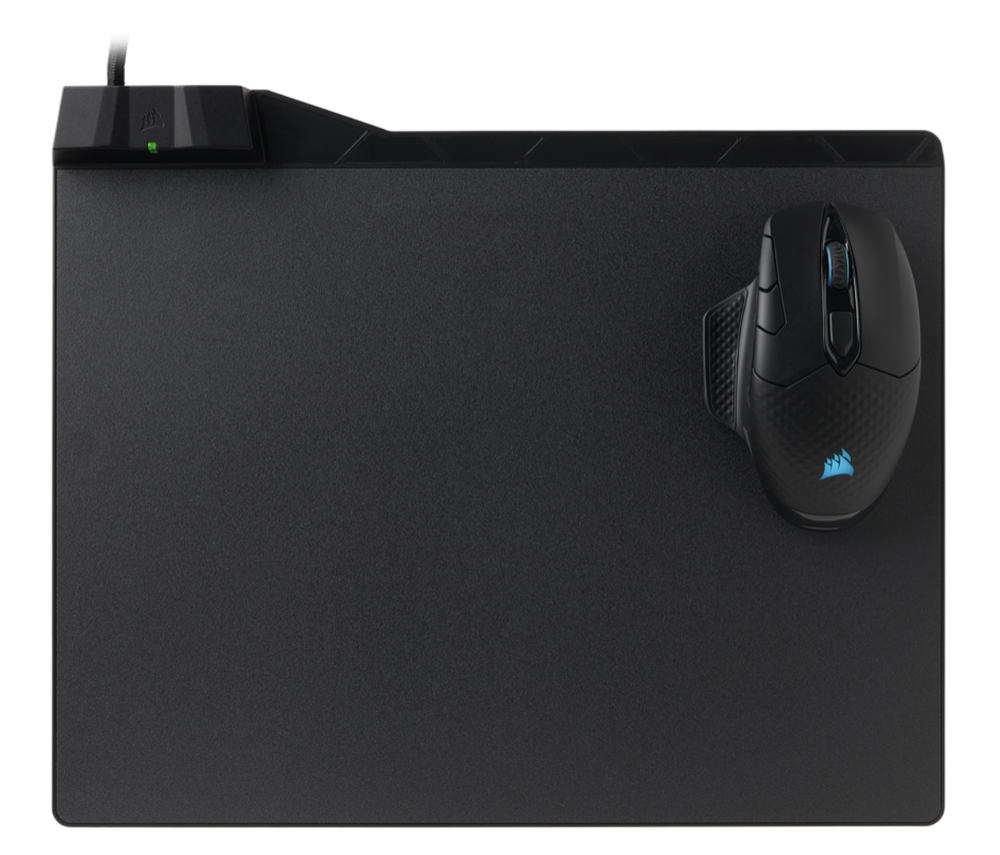 Admittedly, modern modern optical and laser mice can track on just about any surface, so a mouse pad isn't a necessity. However, I still find having one useful for several reasons:
° It keeps my wooden desks from getting "mouse scratches."
° Dirt and oil from a desk isn't snagged by your mouse's "feet" (or, in the case of the Magic Mouse, those long rubbery strips).
° And while the Mac doesn't have the big game appeal of souped-up PCs, gaming-specific pads are designed to enable quick movements without skipping or dropping refresh cycles on your mouse's sensor.
If Apple did make a mouse pad with built-in wireless charging, it wouldn't be the first company to do so. For example, there's the US$79.99 Corsair MM1000 Qi Wireless Charging Mouse Pad (pictured). According to the folks at Corsair, it "combines the convenience of Qi wireless charging with a performance micro-textured mouse pad surface, allowing gamers to charge any Qi device from their desktop." That includes the Dark Core RGB SE Wireless Gaming Mouse.
Apple could offer an Apple Mouse Pad/Magic Mouse 3 as an optional purchase and/or add-on to a new Mac purchase. For those who don't mind having to plug in a Mouse, Apple could keep the Magic Mouse 2 in its current (unwieldy) form with no mouse-related price increase.