When we asked people to comment on what Apple products or services are causing them angst, the overwhelming winners in the negativity column were iCloud and other online services such as Messages. With Apple continuing to embrace these services, hopefully, some of the issues below will be remedied in iOS 9 and OS X 10.11, both of which may be unveiled at WWDC 2015. Below you will find your top five complaints — and our responses — about iCloud and Messages listed in no particular order.
Messages don't sync properly across devices or within groups
iMessage is used extensively by iOS owners, so glitches and problems with service are very noticeable. One of the biggest complaints is missing messages, with some messages appearing on one iOS device and not on another, even though both devices are configured the same way. Sometimes a message will just disappear into iCloud and reappear hours later.
And, of course, there is the much-talked-about issue of Apple sometimes holding a phone number and interrupting messages when a user switches to a different mobile device. Thankfully, Apple provides instructions and an online tool to deregister a number in this circumstance. Though there is a tool, it's not well-publicized. I wonder whether people know about it, and how long they go with broken text messaging until they find it.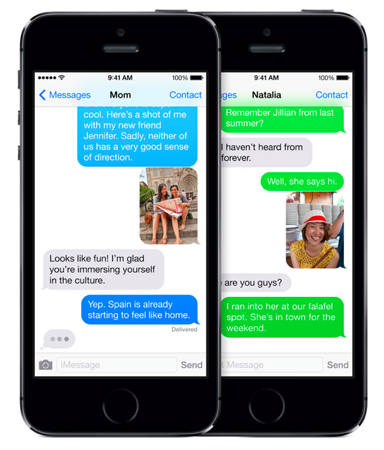 Another reader relates a horror story of one group messaging conversation multiplying into four separate threads due to the devices the senders were using. The conversation began innocently enough with everyone using an iPhone, but as soon as someone sends a message from their iPad or Mac, those messages were rerouted into a different thread. This issue is fixable for some, but not everyone finds relief. To fix this multiple thread issue, you can configure Messages to start conversations from the same email or phone number on these different devices. This configuration process leads us to our next complaint.
iCloud, Messages, and FaceTime are unnecessarily difficult to configure
As noted by one of our Patreon supporters, iCloud, FaceTime, Messaging, and other Apple services are unnecessarily difficult to configure because their settings are separate in iOS.
There is no one spot in OS X or iOS to change one's AppleID – Mail, Internet Accounts, various iCloud apps, iMessages, FaceTime, etc., and it is next to impossible for a mere mortal to find them all in one go round.
I run into this frequently as I reinstall my device or replace it on a semi-regular basis. Every time I face a fresh install, I have to type in the same Apple ID credentials in multiple places. Over and again — this process is especially cumbersome since I use a complex password.
iCloud Photo Library is all or nothing
In principal, iCloud Photo Library is great. The service syncs your photos and videos, so all your media files are accessible from your iPhone, iPad, iPod touch, or Mac and on iCloud.com. But what if you take hundreds of pictures and don't want all the copies in iCloud? What if you only want the best photos to be stored online and across devices? Unfortunately, that is not an option. Unlike competitor Adobe Lightroom, iCloud Photo Library does not allow the selective syncing of collections. It's all or nothing with Apple's photo syncing service.
iCloud storage is confusing to use, and there is little recourse when a backup goes wrong
iCloud stores a variety of your information — files, photos, videos, and backups. The way in which the service organizes this data and charges for storage can be confusing and frustrating to understand, even for someone like me whose job requires them to be familiar with these services.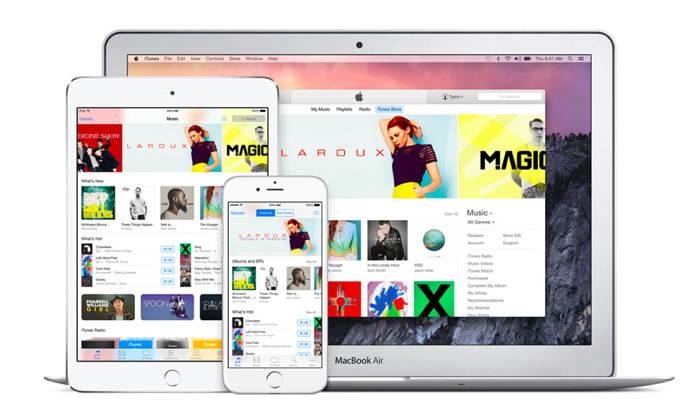 As a reader points out, you have iCloud Photo Library for your photos, iCloud Drive for your documents and iCloud backup to back up your device. You would think music would be included in with your files and other media in iCloud, but it is not. Music is treated differently. If you want your music in the cloud, you have pay for iTunes Match ($25/year) and enable it on all of your devices.
This iTunes Match charge is separate from iCloud for your files, photos, and backups. iCloud storage for these files is free for the first 5GB and then paid if you require additional space. Additional storage is available only through a monthly subscription (no annual option) that costs $0.99 monthly for 20GB; $3.99 for 200GB; $9.99 for 500GB and $19.99 for 1TB.
And then, of course, there is the big question of what happens to your media if you don't use services such as iCloud Drive or iCloud Photo Library. Will your photos and files be stored in your backup? They should be. Will you be able to retrieve them easily? Yes, but only as part of a backup. What if a backup goes awry and you can't access it? In my experience, you are sol, but your mileage may vary depending upon the error and technical support available to you.
In th eend, iCloud is not as straight forward as it could be. I imagine there are a lot of users who are not properly utilizing these services and backing up their device just because iCloud is disparate and not a one-click solution to safely store all your important information.