If you travel with a lot of Apple devices, iClever's BoostCube TC04 4-Port USB Wall Charger can save you some space and alleviate cord clutter. The charger has, as you might guess from the moniker, four USB ports.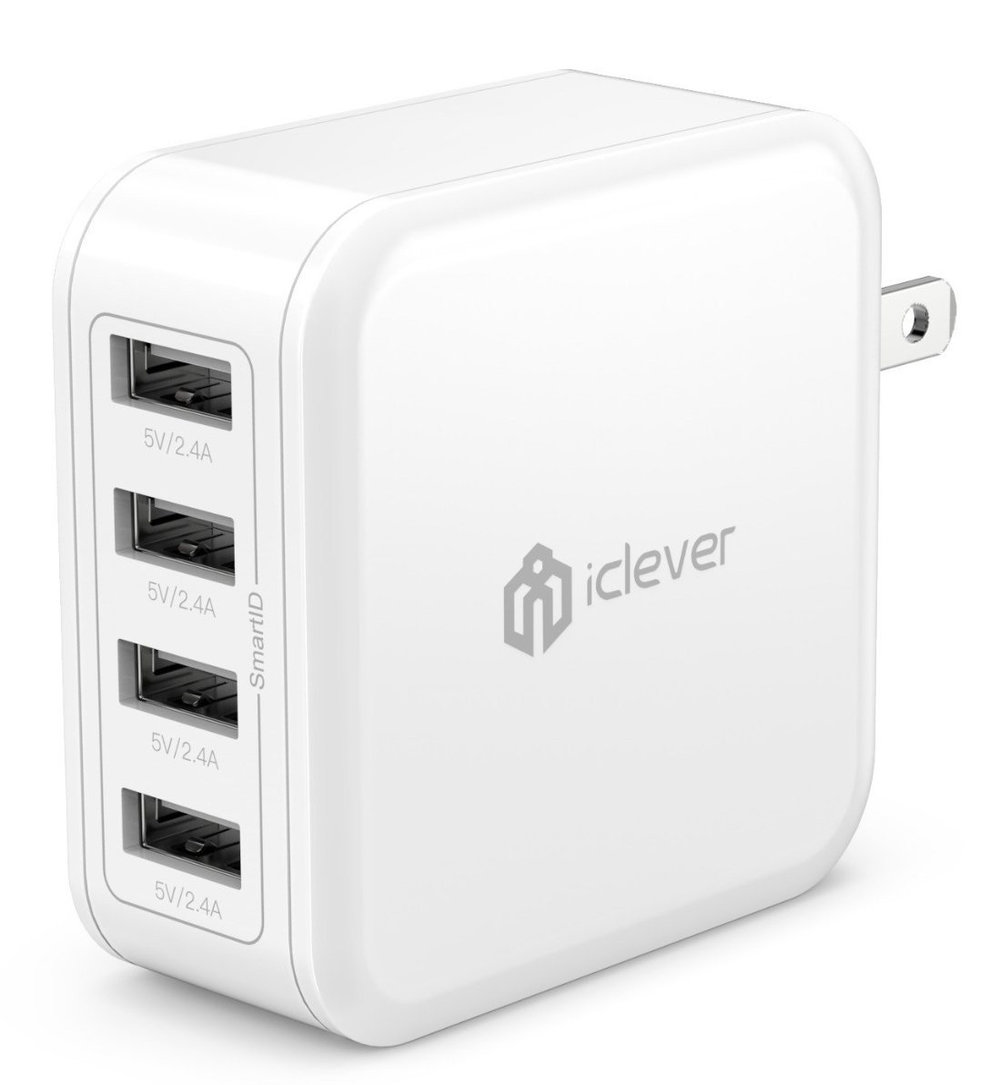 This can prevent you from having to carry multiple chargers that each have fewer ports. Also, the BoostCube is a convenient size as it can fit between two standard plugs on a power strip. It can also be plugged into a standard duplex outlet without interfering with the other plug. All of this means the charger is handy for office and home use, as well as for travel.
However, when you're on the road, the prongs fold in to take up less space. When plugged in, the BoostCube emits a blue light to let you know it has power.
Note that the iClever device is capped at 40 volts and 8 amps. If you have four newer iPhones and iPads that crave 2.4 amps, you'll see a bit of a drop-off when all are charging at one time simultaneously.
Despite this, the BoostCube, available in black or white, is a solid accessory and it costs less than 20 bucks.