I have a Bondi Blue iMac and a Tangerine iMac on my desk — and they're only a fraction of the size of the originals. I'm kidding, of course. Sadly, I don't have any of the original iMacs, but I do have a couple of cute little Classicbots.
They're, well, they're toys created for "anyone with a passion for classic computer designs and geek culture." They're created by playsometoys a Hong Kong start-up founded by designer Philip Lee.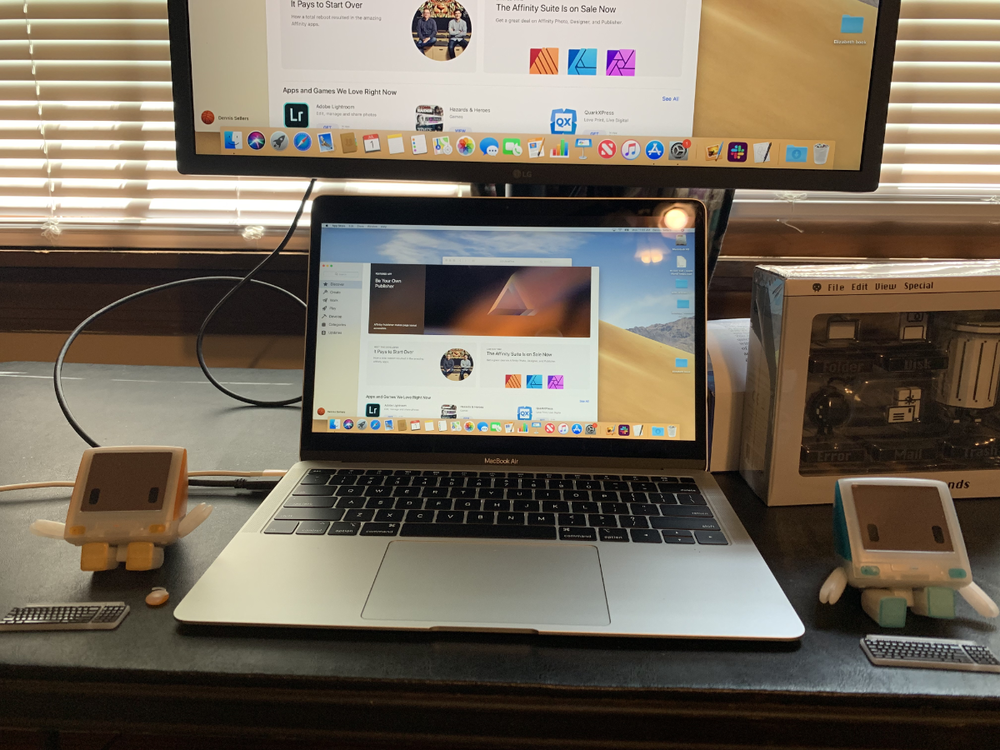 When I asked to review the iBot G3s (the teeny iMac figurines), I thought they might be good playthings for my granddaughter and grandson. They're not, as they come with some very small (and easily swallowed — by pets, as well as kids) "accessories," including a keyboard, mousebot, and computer stand. What's more, the iBot G3's arms are detachable and held by magnets. It also has clip on legs. Be warned: these accessories are extremely small and very easy to lose.
The iBot G3 is moulded in translucent plastic, with details of the revolutionary, original iMac faithfully created. There's even a door that can be opened for access to an "ethernet port."
The iBot G3s are $39 each. You can also add to your toy collection with a $32 Trashbot and Friend Playset" with figurines inspired by the original Mail, Error, Trash, Folder, and Disk icons in the Mac operating system — as well as the $31 Classicbot Classic.
Are the Classibots and accessories essential products? Of course not, but they are sorta cool tchotchkes. As for some Apple-inspired toys for my grandkiddos, guess I'll have to wait until the plush Classicbot Plush is released.