If you plan to cut that cable TV cord, but still want access to lots of TV stations, give the ClearStream Flex Amplified Indoor HD Antenna a look. It's pricey at $119, but you'll get solid reception with it. Measuring 12 x 16 inches, the ClearStream Flex is easy to install. You just:
Connect the ClearStream TV WiFi Tuner Adapter to the FLEX TV antenna and plug in the power adapter.
Place the FLEX TV antenna in the best location to receive broadcast signals. Visit Antenna Point to help you find the broadcast towers.
Download the FREE ClearStream TV app to your smartphone, tablet, or streaming media player.
Follow the on-screen instructions and connect to your wireless network.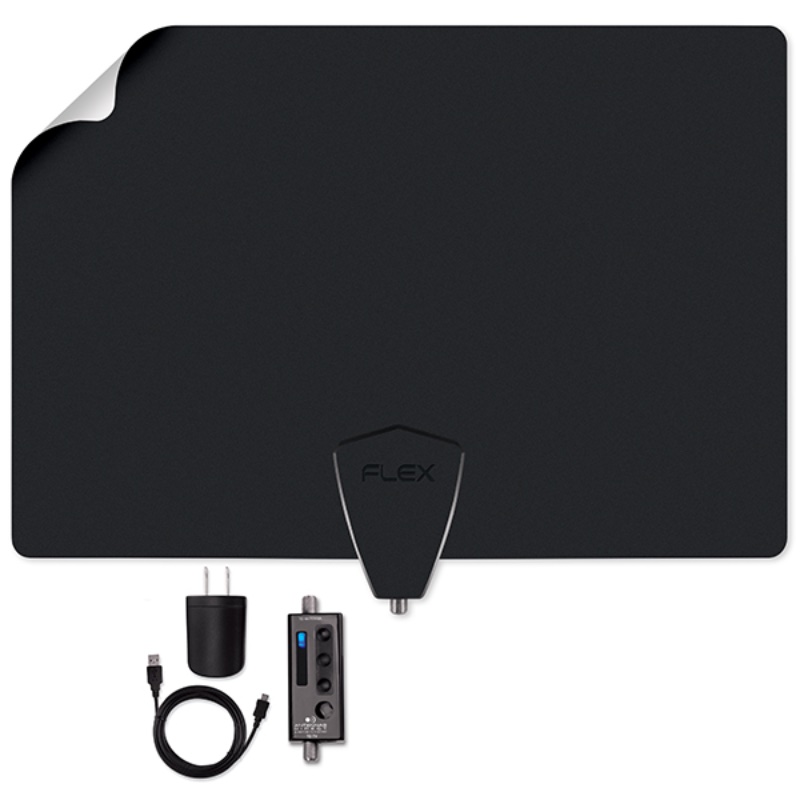 The ClearStream Flex comes with "Sure Grip," an adhesive strip that works like double-sided tape. Stick the strip to the indoor antenna, then use the strip to stick the antenna to a wall or window. The folks at Antennas Direct — makers of the ClearStream Flex — claim you can reposition the antenna as often as you like without the Sure Grip losing its stickiness. If it gets dirty and begins losing its adhesiveness, you can supposedly clean it with water and the adhesion will return. I haven't had mind long enough for it to get dirty, but I have repositioned the ClearStream Flex several times and it continues to be plenty "sticky."
<!— code from sekindo - Appleworld.today In-Article - outstream —>

<!— code from sekindo —>
The ClearStream Flex comes with a detachable, 12-foot coaxial cable that attaches to the in-line amplifier. Another three-foot coaxial cable then runs from the amp to the TV. The amp is powered via a USB cable that you can either plug in to your TV or use with a supplied wall wart to plug into an outlet. Antennas Direct rates the amp as providing a 20-dB signal boost; most models, such as the Mohu Leaf 50 — my previous favorite indoor antenna — are rated for 10 or 15 dB.
Once installed the ClearStream Flex allows you to receive HD channels over-the-air (OTA), then broadcast those channels over your Wi-Fi network, making them available to other devices on the network. In the Apple ecosystem, this works with iOS 8.4 and higher and tvOS 10.2 and later. (Note that the ClearStream Flex has to be within 20 feet of your Wi-Fi router.)
The ClearStream Flex has a 50-plus mile reception range. I found 22 over-the-air channels in my neck of the woods (north Davidson County, Nashville, TN). All were received in crisp, sharp, high-def.
The picture quality of the indoor antenna is top notch. It not only supports Full HD 1080 (where available), but is ready for Ultra 4K. And the ClearStream Flex supports 5.1 surround sound (assuming, of course, you're connected to a surround sound audio system).
You can record your favorite shows to watch on-the-go, no Internet required. You can pause and rewind live TV for up to one hour, and then fast-forward through commercials. Recording requires the free ClearStream TV app — available at the Apple App Store — and a compatible iOS/Android smartphone or tablet or Apple TV or Amazon Fire TV device with sufficient storage capabilities.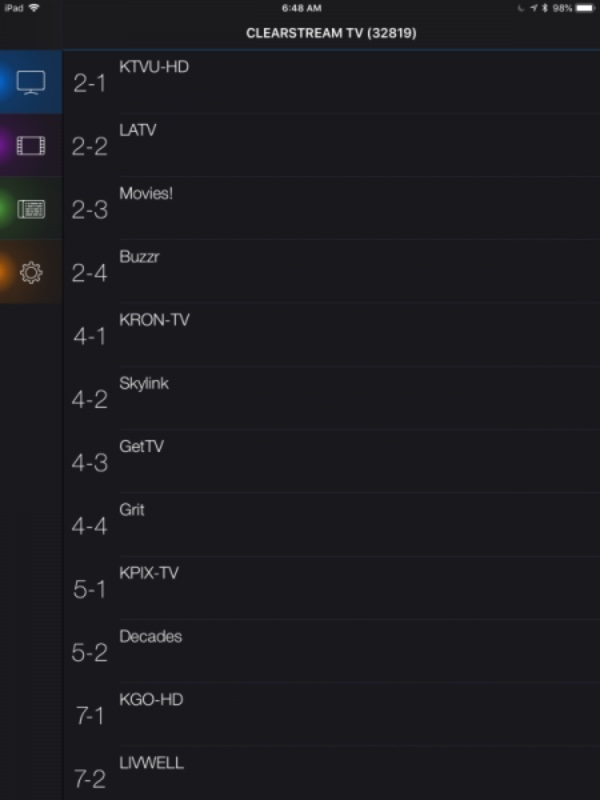 You can set reminders to watch or record an upcoming show within the ClearStream TV app, which is available at the Apple App Store. You'll get a notification five minutes before your show begins.
There are a couple of drawbacks to the ClearStream Flex. You can only share recordings on the device to which they're recorded, and there's no way to share channel scans across devices. However, you can use the ClearStream FLEX Wireless TV Antenna on your TV and on your Wi-Fi device at the same time using a signal splitter.
Despite a couple of concerns, the ClearStream Flex is a solid option for those wanting to leave cable TV behind.
Apple World Today Rating (out of 5 stars): ★★★★